The Best and Worst of John Singleton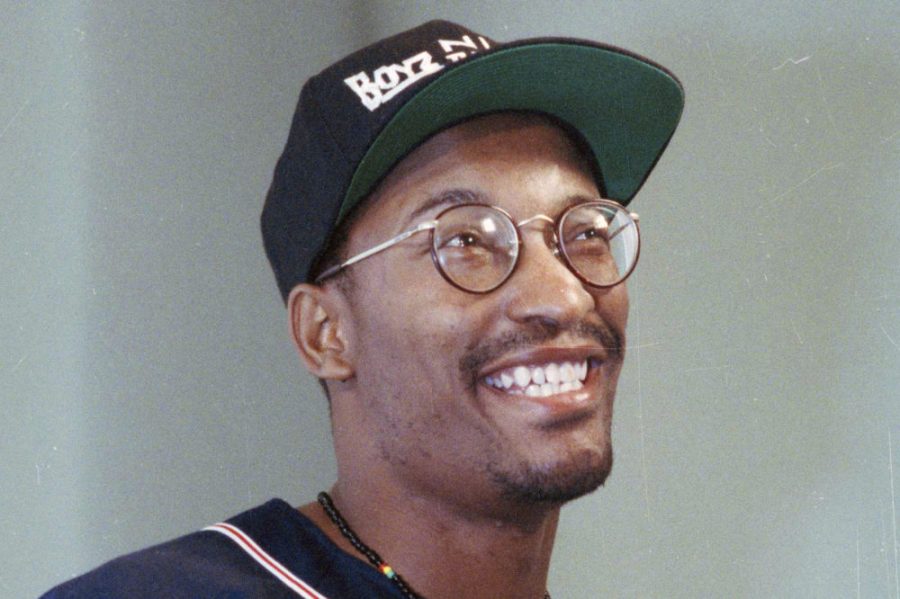 Trailblazing director John Singleton died last week in Los Angeles at the age of 51.
His debut film, 1991's "Boyz N the Hood," currently holds a 96% rating on Rotten Tomatoes. This powerful film exposed the harsh realities of growing up in South Central Los Angeles. Singleton became the first Oscar nominated black director for his coming-of-age story. Then, 12 years later, Singleton also directed "2 Fast 2 Furious," which holds a 36% on Rotten Tomatoes. Critics describe it as beautiful people and beautiful cars in a movie that won't tax the brain cells. In honor of Singleton's career, here are the five best moments from "Boyz N the Hood" and five worst moments of "2 Fast 2 Furious."
5 Worst: The Opening Race
After the success of "The Fast and the Furious," Hollywood aimed to capture lightning in a bottle. As a result the audience received a sloppy cash-grab with a lowered budget. If you liked the cheesy dialogue and nonsensical action of the first film, don't worry. "2 Fast 2 Furious" goes all in and throws away any shred of decent writing from its predecessor. All of this can be realized within the first 15 minutes. The opening race is a colorful highlighter parody of the first film. This would set the tone of disappointment for the rest of the movie.
Best: 1984
"Boyz N the Hood" establishes an emotional bond between the characters and the audience by displaying the characters as children first. This allows the audience to follow each path the boys choose in life, explaining how differently their environment effects their upbringing. All while subtly blaming the government and poor school systems for creating the hood. Posters for Reagan's reelection can be found with bullet holes and the teachers barely try to educate. The first act serves as a thesis statement to help those unaware of issues in black communities.
Worst: Tyrese Instead of Vin Diesel
The absence of Vin Diesel played a huge factor as to why the film flopped. The ending of "The Fast and the Furious" saw Diesel's character, Dom, escape the police with help from Paul Walker's character, Brian, leaving behind many loose ends.  However, instead of tying up these ends, Diesel denies to return for the sequel to star in "XXX." Tyrese joins the cast, but an obvious void is left behind. Not to mention the absence of other key characters from the previous film like Brian's love interest Mia.
Best: "Black man ain't got no place in the Army."
One of the most powerful points of this movie is to erase the stigma of the black father. A common stereotype sees black families often without fathers either due to mass incarceration, gun violence or abandonment. Laurence Fishburne portrays Furious Styles, a strong loving father. Fishburne uses his character to play against these stereotypes. He proves that a father figure is needed in a child's life through his wisdom and guidance. The fishing scene displays something simple yet rare, a black father and son bonding and sharing life advice. A rarity of an oppressed community.
Worst: Carter Verone
Yet another case of whitewashing in Hollywood. The main antagonist Carter Verone is portrayed as a Latin man by Cole Hauser, a white actor. Hauser uses his best "Fantasy Island" impression to create a stereotypical movie villain. The same actor even played a skinhead in another Singleton movie, "Higher Learning." Despite Hauser's whitewashing, the diversity of the rest of the cast serves as a silver lining.
Best: Officer Coffey
Not much has changed in society since the release of the movie. Police brutality is a problem that refuses to cease. Singleton's decision to display this matter through a black police officer speaks volumes on how people of the same race don't always think alike. Officer Coffey is a self-hating black man who abuses his power. His only purpose is to intimidate and ignore instead of protect and serve.
"You think you tough," Coffey said as he pulled a gun on Tre. "Scared now, ain't you? I like that. That's why I took this job. I hate little motherfuckers like you. Little niggers, you ain't shit! I could blow your head off with this Smith & Wesson and you couldn't do shit. Think you tough? What set you from? Look like one of them Crenshaw mafia motherfuckers."
Worst: The Dialogue
Childish, lazy and cringe inducing describes every line in this film. Let the following examples speak for themselves.
"Man, it's a hoasis in here, breh," Roman said.
"Yeah, lots of potential," Brian said.
"Fuentes in with Verone, Markham trying to blow our cover and we got two wired cars that are better than that ankle bracelet of mine. Ima tell you, bro. You let your man, Markham do that shit again in front of Verone, that gonna be our ass," Roman said.
"I know man its getting thick real quick. We need some way out through some kind of exit strategy," Brian said.
"Damn, Suki, uh… When you gonna pop my clutch, huh," Tej said.
"As soon as you get the right set of tools," Suki said.
"Yeah, a'ight," Tej said.
"Now put your blouse back on," Brian said after Roman smashed the car window.
"Hater," Roman said.
Best: Gentrification
Once again Fishburne steals the scene with a moving monologue. He preaches how gentrification is the poison destroying their neighborhoods and the only cure is to keep everything black owned. While he speaks, people gather around Fishburne as if he were Black Jesus. Fishburne explains how black communities are designed to work against the people.
"Why is it that there is a gun shop on almost every corner in this community," Fishburne said. "I'll tell you why. For the same reason that there is a liquor store on almost every corner in the black community. Why? They want us to kill ourselves."
Worst: Jumping the Boat
In the climax we see Roman and Brian attempt to catch Verone, who is on a boat. This movie missed the boat with what people enjoyed about the first film. It jumped the shark by emphasizing on cheap thrills. So it's ironic to have a scene where they combine the two and jump their car off a ramp onto Verone's boat. Everything can be solved if you drive fast enough.
Best: Ricky!
The most iconic moment of the film is the death of Ricky. Singleton sums up the spirit behind this movie in one scene. A dramatic downpour of emotions culminates as another case of black on black crime proves to be the undoing of the community. Singleton ended the movie with three words. Increase the peace.
About the Contributor
Brendan Sullivan, Entertainment Writer
I'm an aspiring journalist with hopes to provide a platform for those without a voice. With my writing I aim to emphasize on cultural empowerment and to...