A History of Black Country Singers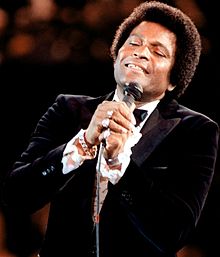 The number one song in America is "Old Town Road" by Lil Nas X featuring Billy Ray Cyrus, according to Billboard. Its removal from the Country Billboard charts has created a debate, is it country?
Many discredit his song as country because they do not believe black people are capable of making that type of music. But as history shows us, blacks have been a part of the genre since the very beginning. From Lesley Riddle in the 1920's to Deford Bailey. Bailey would be the first country singer, black or white, to play the Grand Ole Opry.
One of the most successful country singers would be Charley Pride. Between 1966 and 1989, Pride had 29 singles place number one on the country music charts, according to Billboard. However, Pride only saw success because most listeners did not know he was black.
Black men weren't the only ones breaking boundaries. The Pointer Sisters broke through in country music long before anyone knew them for their R&B hits. At the 1975 Grammy's, they took home the award for Best Country & Western Vocal Performance. To this day, it is the only country Grammy won by black women.
Lil Nas X, born Montero Lamar Hill, proves that people are not limited by how they are perceived. In an interview with TIME Hill discussed if he considers "Old Town Road" country, despite remaining on the Hot R&B/Hip-Hop Songs chart.
"The song is country trap," Hill said. "It's not one, it's not the other. It's both. It should be on both."
About the Writer
Brendan Sullivan, Entertainment Writer
I'm an aspiring journalist with hopes to provide a platform for those without a voice. With my writing I aim to emphasize on cultural empowerment and to...