'Alice in Wonderland' Ventures onto Grunin Main Stage May 4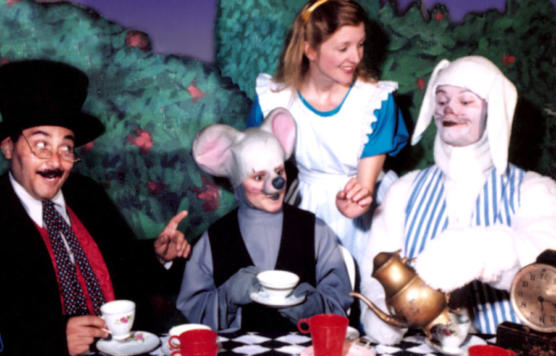 Follow the White Rabbit! Lewis Carroll's classic "Alice in Wonderland" comes to the Jay and Linda Grunin Center for the Arts at 11 a.m. on Saturday, May 4.
The Grunin Center is located on the OCC Main Campus, on College Drive in Toms River.
Join us for a journey through the mixed-up world just the other side of the Looking Glass. All ages are welcome to enjoy the hijinks and fun — complete with the Cheshire Cat, Mad Hatter, Queen of Hearts, White Rabbit, and, of course, Alice. This madcap adventure delivers toe-tapping tunes and delightful twists while underscoring the value of reading, the necessity for a fair-minded rule of law, and the importance of due process.
Tickets cost $12 for adults and $10 for children. Please note, it is Grunin Center policy for all family shows that all attendees, regardless of age, require a ticket.
To purchase tickets, contact the Grunin Center at 732-255-0500 or visit grunincenter.org.
This performance is sponsored by RWJBarnabas Health Community Medical Center.
92.7 WOBM is the official media sponsor of the 2018-2019 Grunin Center Season.