Three Shows Just Added To Grunin Center Summer Lineup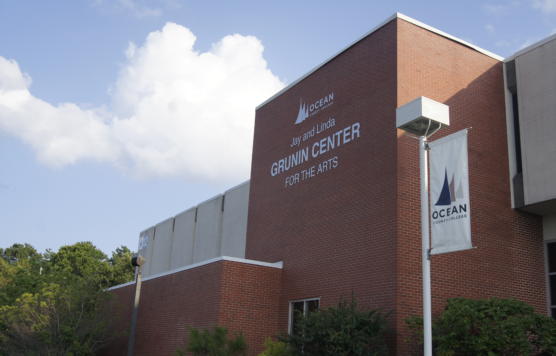 Summer is heating up at the Jay and Linda Grunin Center for the Arts. Tickets are on sale now for three new shows just added to the summertime lineup: The Boomer Boys, Basement Musicians: A Walk Down Memory Lane and OCC Repertory Theatre Company Presents "Into the Woods."
The Grunin Center is located on the OCC Main Campus, on College Drive in Toms River.
The Boomer Boys
June 22 at 5 p.m.
Tickets: $22–$27
Meet The Boomer Boys! In this hilarious musical revue, a fun-loving "fat pack" of middle age men realize that the best way to deal with getting older is to laugh about it with your friends. That's exactly what these guys do as they navigate everything from the depths of expanding waistlines to the heights of Viagra. Ladies, now is your chance to find out what men are really thinking as this hilarious evening of songs covers everything from snoring and hair loss to weight gain and lost car keys. If a hysterical night of songs, jokes, and stories is on your to-do list, spend a night with The Boomer Boys!
Basement Musicians: A Walk Down Memory Lane
June 29 at 8 p.m.
Tickets: $25
The Basement Musicians are lead singer Tony Pileggi and a group of central and southern NJ family men, including Joe Stamboni on lead guitar and Bill Doerge on base guitar and upright bass. They perform the best of the '50s, '60s, and '70s classic rock, country and folk music. They perform the music of great artists like Neil Diamond, The Monkees, Gordon Lightfoot, Bee Gees, Roy Orbison, Elvis, Beatles, Jim Croce, John Denver, Johnny Cash, Everly Brothers, and many more. They have been performing at the Grunin Center since 2013.
OCC Repertory Theatre Company Presents "Into the Woods"
July 11–21
Tickets: Adults $26 Seniors $17
The OCC Repertory Theatre Company takes the stage for their summer musical with an epic fairytale about wishes, family and the choices we make. "Into the Woods" tells the story of a baker and his wife, who wish to have a child; Cinderella, who wishes to attend the King's Festival; and Jack, who wishes his cow would give milk. When the baker and his wife learn that they cannot have a child because of a witch's curse, the two set off on a journey to break the curse. Everyone's wish is granted, but the consequences of their actions return to haunt them later with disastrous results. Music and lyrics by Stephen Sondheim. Directed by Paul Chalakani. Performances are July 11 to 21.
To purchase tickets, contact the Grunin Center at 732-255-0500 or visit grunincenter.org.