OCC Board Report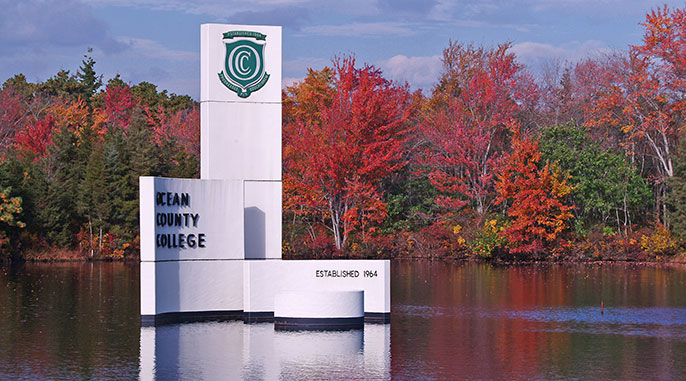 Ocean County College President Dr. Jon H. Larson presented his monthly report to the Board of Trustees on March 28.
Larson and the Board recognized OCC Viking baseball and softball athletes that participated in The Ripken Experience. The teams each played eight games over four days at the Ripken Experience Complex in Myrtle Beach, South Carolina.
"Coming in I was a bit nervous but being with the guys on the team, I feel like we're family," Kyle Lauria, OCC student athlete, said.
Ilene Cohen, athletic director at OCC, cited great feedback from the student athletes in regards to the trip. Cohen also said she is looking for Women's Lacrosse coaches.
The HOSA – Future Health Professionals' State Leadership Conference was held on March 16-17 at the Middlesex County Vocational School in East Brunswick. HOSA- Future Health Professionals is a national career and technical student organization funded by the Department of Education and the Health Science Technology Education Division of the Association of Career and Technical Education. The group is for students who plan to enter a health field such as nurses, doctors and physical therapists. HOSA chapters are found within 48 states, Washington D.C., Puerto Rico, American Samoa, Canada, Mexico, Germany and Italy. At present there are over 235,000 student members.
The HOSA conference allows students to demonstrate what they have learned, win scholarships and network with professionals across the country. Students select one of the 60 medically-related events for competition in six categories: Health Science, Health Professions, Emergency Preparedness, Leadership, Teamwork and Recognition.
OCC students stood out with Leandra Bourdot taking first place in Medical Law and Ethics. Zachary Maynor took third place in Extemporaneous Writing. Chloe Page placed third in Medical Spelling and Oladotun Aluko finished in third place in Nutrition.
All four students will compete at the Internationship Leadership Conference, June 19-22, 2019 at the Disney Coronado Springs Resort in Orlando, FL. Students from all over North America will also be taking part in the conference.
About the Writer
Gary Beeg, Staff Writer
Gary Beeg, Jr is a Digital Mass Media in Journalism. I have an interest in investigative and political journalism. In my spare time, I enjoy video games,...