Legislation Reduces Credits for Associate Degree from 64 to 60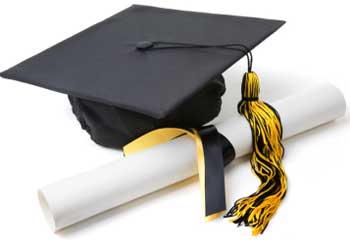 NJ Governor Phil Murphy approved legislation in August 2018 that no more than 60 credits will be required to earn an associate degree, effective in the 2019-2020 academic year.
OCC's Academic Affairs reduced all degree programs from 64 to 60 credits to ensure compliance with the legislation. The only exception is the exclusion of the Associate and Applied Science degree in Nursing.
Students in the current 2018-2019 or previous years will have the option to change to the 2019-2020 year if the requirements in their current major are determined to be in their best interest. Students can refer to the campus plan and frequently asked questions at go.ocean.edu/60.
The campus community is invited to attend one of the following sessions in the Larson Student Center, room 201, on the second floor: Thursday, April 4 at 10 a.m.; Monday, April 8 at 6 p.m.; Tuesday, April 9 at 1 p.m.; Thursday, April 11 at noon.
Students are also encouraged to reach out to their academic advisor if they are affected by this change. The Advising Office is open on a walk-in basis Monday, Tuesday and Thursday from 8 a.m. to 6 p.m., Wednesday from 8 a.m. to 8 p.m. and Friday from 8 a.m. to 5 p.m.
About the Writer
Gary Beeg, Staff Writer
Gary Beeg, Jr is a Digital Mass Media in Journalism. I have an interest in investigative and political journalism. In my spare time, I enjoy video games,...