OCC Hosts Holocaust Remembrance Events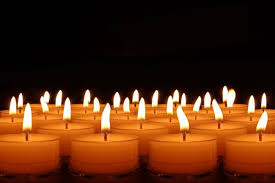 The Ocean County College Center for Holocaust, Genocide, and Human Rights Education will host a number of events this spring to mark Holocaust Remembrance Week. The theme is "The Second Generation: Children of the Victims & Perpetrators."
All events are free and open to the public.
"Anti-Semitism Then & Now"
Tuesday, April 30 • 11 a.m. – 12:15 p.m. in Tech Building Lecture Hall
Following an overview of more than 2,000 years of uninterrupted anti-Semitism, this lecture from Dr. Ali Botein-Furrevig will focus on the causes and myths of ancient and modern anti-Semitism as well as intolerance in our own time, with an emphasis on the US, and specifically NJ.
 "You are the Future"
Wednesday, May 1 • 12:30 – 1:45 p.m. in Gateway Lecture Hall
Renowned singer, actress, and raconteur Naomi Miller returns to OCC with her acclaimed musical/multimedia program in commemoration of the Holocaust. Miller, born in a displacement camp in Germany, has performed throughout the US and around the world. Her program, which prompts younger generations to never forget, evokes laughter, tears, and an understanding that there is hope.
"Interfaith Memorial Service"
Wednesday, May 1 • 7 – 9 p.m. at Congregation B'nai Israel, 1688 Old Freehold Rd., Toms River
A collaborative program with Congregation B'nai Israel and the Toms River Interfaith Clergy will include a keynote speaker/survivor. The program will be followed by a reading of names that will be continued Thursday morning at B'nai Israel.
Viewing of the Documentary "Inheritance"
Thursday, May 2 • 10:30 – 11:45 a.m. in Tech Building Lecture Hall
"Inheritance" is the moving story of Monika Hertig, soft-spoken daughter of Amon Goeth, Commandant of Plaszow Concentration Camp. After seeing "Schindler's List," she finds out that her father murdered thousands of Jews. Feeling an aching need to come to terms with her father's legacy of hate, she reaches out to Holocaust survivor Helen Jones of NJ, who lived enslaved under Goeth's roof for two years.
"What Our Fathers Did"
Thursday, May 2 • 2:00 – 3:15 p.m. in Tech Building Lecture Hall
OCC alum Ernest Arians, who  is completing his  graduate work in Public History at Rutgers University, will  speak about the children of the perpetrators of the Nazi Holocaust.
For more information, contact Dr. Ali Botein-Furrevig, OCC Associate Professor of English & Literature, and Director of the Center for Holocaust, Genocide, and Human Rights Education, at 732.255.0400, ext. 2368 or [email protected].