Devils Struggle to Stay Healthy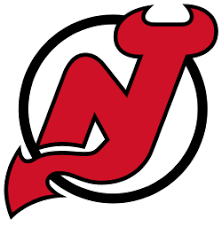 Michael Delasandro, Staff Writer
March 15, 2019
Hang on for a minute...we're trying to find some more stories you might like.
A little under a year ago, the New Jersey Devils clinched a playoff berth in a game against the Toronto Maple Leafs. A key contributor to that team and their success was the league MVP Taylor Hall and his 39 goal, 93 point season. Hall has lost a great portion of his season this year due to arthroscopic knee surgery. Players such as Nico Hischier, Miles Woods, and Mirco Mueller also have missed games due to injury.
In 2017-18, the Devils put up 44 wins and 97 points, earning them a playoff berth. Despite facing a fully loaded Tampa Bay Lightning and losing the series in five games, this drove home a point that the Devils could compete at a high level. This season, at the time of writing, they are 25-35-9.
The look for the Devils this year was optimistic. Boasting a very similar roster to that of last season, there were few major concerns regarding how the season would play out. Unfortunately, the Devils got out to a very slow start, going 11-19 after a average 5-5 start to the season. However, on December 23, the Devils suffered a 3-0 loss to the Columbus Blue Jackets. In addition to a loss on the ice, the team also suffered the loss of superstar scorer, Taylor Hall.
All things considered, the Devils have faced a slew of injuries throughout their lineup, compressing their lineup depth and really forcing the team to make some lineup changes. At the time of writing, the Devil's two highest rated forwards at their respective positions are Kyle Palmieri and Eric Tangradi, ranked #25 and #52 respectively, the rest sit around the #70 spot, according to DailyFaceoff. The Devils are in a season lost to injury and they have done all they can to relieve the issues, unfortunately, the cards did not play in their favor.
Chris Ryan reported that Hall may not return until the final few games of the season, with New Jersey not particularly in a position to make a stretch for the postseason, it becomes more of a time to evaluate the youth of the roster and get their younger players some ice time while the veterans recover.