Returning TV Shows to Look Forward to in 2019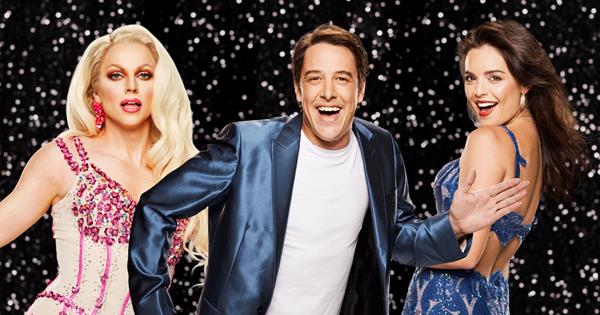 Paul Kayser, Jr., Staff Writer
March 20, 2019
Hang on for a minute...we're trying to find some more stories you might like.
The beginning of 2019 saw the return of popular TV shows such as "Survivor," "Brooklyn Nine-Nine," "American Idol," "Young Justice" and "True Detective." But there is a lot more left to return this year
on TV screens across America.
For those who like reality competition shows, a new group of strangers will have to live with strangers and compete for power on the upcoming season of "Big Brother," which airs this summer on CBS. This 21st season of the American civilian version of the show follows the unanimous win of singer Tamar Braxton on "Celebrity Big Brother" season two back in February. Those who subscribe to CBS All Access will have access to the 24/7 online live feeds. Those who are not subscribed can still catch the show on three weekly episodes, one of which is the weekly live eviction episode, hosted by returning host Julie Chen Moonves. Live footage from inside the house will also be available on Pop every night at midnight throughout the season.
Reality fans might also want to watch the upcoming season of "The Amazing Race," hosted by Phil Keoghan. Teams of two will compete across the world in an adventure like no other in hopes of winning
the $1 million grand prize. Season 31 of "The Amazing Race," which airs May 22, will feature a TV cross over like no other,
featuring previous reality show contestants from "The Amazing Race," "Survivor" and "Big Brother."
Anyone who was upset about "Dancing With the Stars" not returning in the spring for the first time ever in its 14-year run can look forward to its return this September on ABC. New celebrities will pair up with professional dancers and will perform ballroom, Latin and modern routines each week to be scored on by the show's judges and the American public.
Season 28 of "Dancing With the Stars" will be returning after heavy public backlash from the results of the previous season in 2018. After radio host Bobby Bones beat out all the competition with his partner Sharna Burgess, "Dancing" fans expressed outrage on social media since Bones' cumulative averagescores from the judges that season ranked eighth out of 13 celebrities.
TV fans who aren't particularly fond of the reality genre can check out the 15th season of the hit police drama "Criminal Minds" on ABC this Fall. This season will conclude one the network's most-watched shows during its 14-year run.
"Modern Family" will also air its final season on ABC this Fall after 11 seasons, despite previous reports and assumptions claiming that season 10 would be its swan song.
"Marvel's Agents of S.H.I.E.L.D." is another ABC show that is returning with a new season this year. Season six, which airs this summer, will be shorter than the seasons before it, but the show was also renewed for a seventh season, so the story is not ending yet.
People who want to watch something nostalgic can look forward to season five of the family sitcom "Fuller House" releasing on Netflix in 2019. This is another show that is ending this year, which will
conclude a total of 13 seasons between this show and its predecessor "Full House" from 1987.
Some fans of the show are wondering if Lori Loughlin will return to the show in her role as Aunt Beck after a recent indictment that alleges that Loughlin and her husband paid $500,000 as a bribe for their two daughters to attend the University of Southern California.
Another Netflix show that is making a return 2019 is "Orange is the New Black." This seventh and final season of the prison comedy-drama will cap off its seven years of content on the streaming service.
Netflix renewed the science fiction anthology series "Black Mirror" for season 5 to release in 2019 as well. The exact release date of the new episodes of the dystopian drama has not yet been announced,
though. This new season follows the release of the "Black Mirror" special "Bandersnatch," which is an interactive episode that allows the viewer to decide what happens in the storyline using their TV remote or computer mouse.