Rationalizing the NY Rangers' Trade Deadline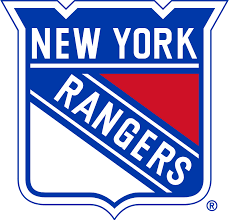 Hang on for a minute...we're trying to find some more stories you might like.
This past week was a rough week for New York Rangers fans. Starting with the trade of long time Ranger icon Mats Zuccarello, ranging all the way down to Henrik Lundqvist's reaction to the aforementioned trade.
Last season, the New York Rangers front office had released a statement, stating commitment to a rebuild. In short, the Rangers started a process of unloading veterans and bringing in many young prospects. The cost was the loss of several very familiar players throughout the Rangers, including former captain Ryan McDonagh and former superstar Rick Nash. Thrown into a limbo this season, fans of the Rangers divided among two primary groups, those who wanted to play for a playoff berth, and those who would prefer to sit a little further down in the standings to secure a better draft selection.
This season the Rangers had a couple important upcoming free agents in Mats Zuccarello and Kevin Hayes. Both Zuccarello, 31, and Hayes, 26, were looking for contracts greater than five years as reported by Larry Brooks of the New York Post. The Rangers struggled to discuss contracts with the two large name players throughout the season, and trade rumors were made quite frequently. Eventually, as most contract discussions fail to come to fruition, moves had to be made. It had become clear that the Rangers had little interest in pursuing a Hayes extension and were not willing to re-sign a Zuccarello on the wrong side of 30 long term.
The Rangers dealt Zuccarello to the Dallas Stars for two conditional draft picks, a second round pick in 2019 and a third round pick in 2020. Both picks are conditioned to become first round picks, as long as the following respective conditions are met: the Stars advance two rounds in the NHL playoffs and if Zuccarello re-signs with the Stars. These conditions are not exactly prime conditions to trigger however it is a possibility and the return was certainly fair for the middle aged winger.
On deadline day, the Rangers made another expected move by sending Kevin Hayes to the Winnipeg Jets in exchange for a Winnipeg's 2019 first round pick, gritty winger Brendan Lemieux, and a conditional 2022 fourth round pick. The condition triggers if the Jets win the Stanley Cup this season. This trade was met with a bit more realistic resistance than the Zuccarello trade. Sure, trading a long time fan favorite was not received well by the fans, however the return was not below market standard. What triggered a more unhappy response among many fans was the acquisition of Brendan Lemieux, son of infamous agitator Claude Lemieux, and well known for his on ice antics. Lemieux did not exactly fit the bill as an offensive weapon prospect, or even a highly touted defensive tool. Fitting in as more of a Ryan Callahan type player.
Despite Rangers fans being quite familiar with the type, the Rangers have moved in a seemingly different direction, especially with the removal of John Tortorella and Alain Vigneault from their coaching positions in 2013 and 2018 respectively. The acquisition of Lemieux and a handful of draft picks certainly will help the Rangers progress the rebuild, however the loss of a leader like Zuccarello and the more immediate skill level of Hayes is dangerous.  Draft picks can take years to develop, whereas Hayes was already on a 60 point pace and seemed to only be improving as he aged.
The hope is that general manager Jeff Gorton can move picks around for a prime top-five pick. However, until the Rangers define a serious prospect in the NHL from either their prospect pool or in another acquisition, they will be rebuilding a bit longer than originally anticipated.