Looking Back at the First Half of the NFL Season
Hang on for a minute...we're trying to find some more stories you might like.
More stories from Casey Krish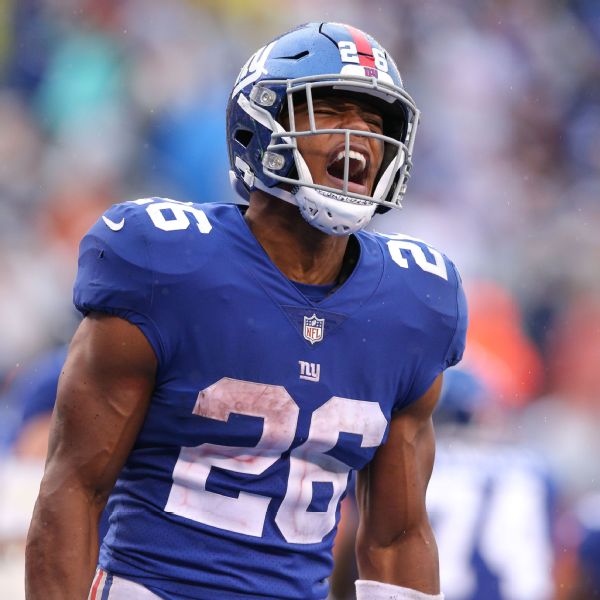 The NFL has reached its halfway point, and by now all 32 teams have a better understanding of their spot in the league hierarchy. For some, the time to throw in the towel and look ahead to 2019 came weeks ago. For others, they look at the standings and see themselves sitting on the bubble. For an elite few, the chance to hoist the Lombardi Trophy on the first Sunday of February is not only a dream, but a realistic possibility.
The New York Giants officially gave up on the season when they traded away Damon Harrison and Eli Apple back in late October. The G-men have had a miserable season, and it may keep getting worse. Eli Manning does not deserve all of the blame, but it's time to face the fact that at 37, his better days are behind him. The offensive line must be a center of concern in the offseason and finding Manning's replacement must come this summer. The receiving core of Sterling Shepard and Odell Beckham is promising, and second overall pick Saquon Barkley has lit up the NFL record books in his rookie campaign.
The New York Jets – some can argue – have exceeded expectations. The Jets are the only team in the league that started the QB that they drafted from week one on. Any team that does that cannot expect immediate success, and Sam Darnold throwing a pick-6 on his first career pass attempt did not sit well. The Jets most likely will sit out the playoffs, but Darnold has been able to have his growing pains this season while putting a fairly "competitive" team on the field every week. Isaiah Crowell is a solid RB that needs to get more than 10-15 carries a game. Robby Anderson and Quincy Enunwa are also underrated receivers. With that being said, all three have not been healthy for stretches this season. It is hard to win when your best aren't on the field.
The Philadelphia Eagles are coming off the high of last year's Super Bowl. As you could expect, they are not nearly as good as they were last year, but that doesn't make them a bad team by any stretch. Jay Ajayi tearing his ACL was a huge blow to the run game. A Josh Adams, Corey Clement and Wendell Smallwood trio is not going to replicate the numbers that Ajayi would have put up. Carson Wentz is a very good QB, but it is still baffling now Nick Foles could be on the bench. It is difficult to keep two starting caliber QB's in this league, and one of them might be on the move sooner rather than later. It's too hard seeing Foles wanting to be a full-time backup forever.
Playoff races, such as Pittsburgh and Cincinnati in the AFC North, and Chicago and Minnesota in the NFC North, will start to heat up. Teams sitting around the playoff cutoff such as Miami, Atlanta, Seattle and Philadelphia among others are a hot few weeks from staking claim to a spot. Others like Kansas City, New England, New Orleans and Los Angeles are playing for home field advantage come the conference championship games in late January. Regardless of where your allegiance lies, the second half of the season is shaping up to provide some important games as we creep closer to the tournament.