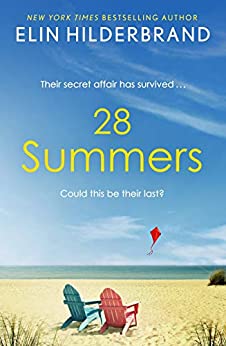 Every reader has experienced a reading slump at least once and it feels almost impossible to get out of this phase.
A reading slump occurs when you have zero interest in reading because a book fails to captivate your attention. Whether you are in a reading slump or are interested in reading and have no idea where to start, here are five books to add to your reading list.
5. "I Am Not Your Perfect Mexican Daughter" by Erika L. Sánchez
Story continues below advertisement
Julia Reyes, a daughter of immigrant parents, feels the weight of the world on her shoulders following her sister's death, who in the eyes of her parents, was the perfect Mexican daughter. Julia is expected to fill the shoes of her deceased sister, Olga. However, Julia has bigger dreams than staying in Chicago but feels the opportunity is out of reach because of the scrutiny she faces from her parents. Soon after Olga's death Julia discovers her sister may have not been as perfect as everyone once thought. Filled with mixed emotions regarding her sister, college, and love; Julia is on an adventure to discover what she truly wants in life. This coming-of-age novel captures the essence of being first generation American and attempting to live up to the high expectations of others while also experiencing life as one wishes to do so.
4. "Park Avenue Summer" by Renée Rosen
Renée Rosen's historical fiction book follows Alice Weiss chasing her New York City dreams. Following her departure from her small Midwestern town, Alice is struggling to navigate through the city and land her dream job as a photographer. That is until Alice crosses paths with Helen Gurley Brown – the first female editor in chief of Cosmopolitan – and lands a job as her secretary. It's 1965 and women are rarely given lead roles at this time. Despite this, Helen takes
on the dying publication and creates a name for the magazine as we know it today; raunchy and talks all things many publications shy away from. "Park Avenue Summer" is a read that takes you on the adventure of Alice and Helen climbing the ranks of an industry designed to outcast women.
3. "28 Summers" by Elin Hilderbrand
It's 1993 and Mallory Blessings has just inherited her aunt's Nantucket home. Agreeing to host her brother Cooper's bachelor party, Mallory meets her brother's friends and is infatuated with Jake McCloud. That summer, Mallory and Jake form an unbreakable bond. Having lives of their own, the two agree to meet for one weekend each year. Fast forward to 2020, Mallory is on the brink of death. Meanwhile, Jake is occupied accompanying his wife, Ursula DeGournsey, on her political campaigns for the Presidential election. Read Elin Hilderbrand's novel to discover how the couple's one weekend affair for 28 summers survives with the challenges life throws at them.
2. "The Seven Husbands of Evelyn Hugo" by Taylor Jenkins Reid
Evelyn Hugo is Hollywood royalty. Dominating the 1950s with her charisma and looks, the public is convinced Evelyn is living the life of her dreams. However, years after retiring from Hollywood, Evelyn unveils the reality of her life in a tell-all interview with Monique Grant, an unpopular magazine journalist. Many people, including Monique, question why such an iconic movie star would choose an unknown reporter. Along with the tales of Evelyn's rise to fame, she recounts the impact her seven husbands had on her life. Not only does Reid's novel make you feel as if you are living in Evelyn's shoes, but this book also teaches readers people may not be the person they portray themselves to be.
1."The Inmate" by Freida McFadden
Would anyone willingly work at a men's maximum-security prison knowing their testimony landed a man in prison? Brooke Sullivan does exactly that. Desperate to land a stable job as a nurse practitioner following the deaths of her parents, Brooke returns to her hometown. Despite being warned to respect prisoners, avoid sharing personal details with inmates, and never befriend any of the prisoners; Brooke finds herself breaking the three rules. Brooke is reliving the haunting memories that drove her out of town when she treats the injuries of Shane Nelson- the town's famous quarterback, Brooke's high school lover and father of her child. Can Brooke make it out of her hometown alive again? How did a young man land in prison for three counts of murder? Read this psychological thriller to find out.