"Clubs for a Cause" is Big Success
Ocean County College held "Clubs for a Cause," on Thursday April 20 from 5 to 7 p.m. 
Ocean County College's clubs came together with the college's Helping Hands Food Pantry and the JBJ Soul Kitchen to show their support against the fight against food insecurity in Ocean County.  
JBJ Soul Kitchen is a nonprofit community restaurant, run by the Jon Bon Jovi Soul Foundation, that serves anyone who comes through the door, no matter their financial status. 
There were 20 clubs in total that attended to show their support, to help set up and clean up. These clubs consisted of Chess Club, Hospitality Club, Pride Club, Socialist Club, and many more.  
There was lots of food, desserts, and many things to do at this event brought by each one of the clubs. Students, Staff, and guests were able to help decorate a mural and participate in a scavenger hunt in order to win a choice of three $25 gift cards. Anyone could also purchase a mystery bag for $5 and win a mug, a water bottle, a Wawa   coupon, Applebee's coupon, and possibly a small squish mellow. Guests that attended could also make a donation to the food pantry.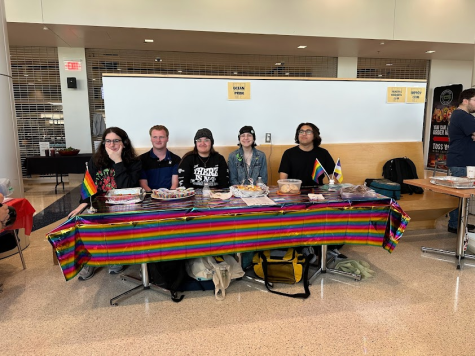 There were also multiple other tables besides the clubs to help the community out such as, JBJ Soul Kitchen volunteers, 21 Plus, Earth Stitch, The Hope Center, Mental Health Awareness, The Artists Guild, and Hope Sheds Light.  
The initial idea for this event came from Ocean County College's History Clubs' president, Casey Connor. "I have always wanted to give back to the community and do something that could help with donations, and it just snowbird. I am so happy that it turned out this well," Connor said. Despite graduating in the spring, Connor hopes the college will do more events like this.  
"I hope this sets something up, I hope that clubs give back," Connor said.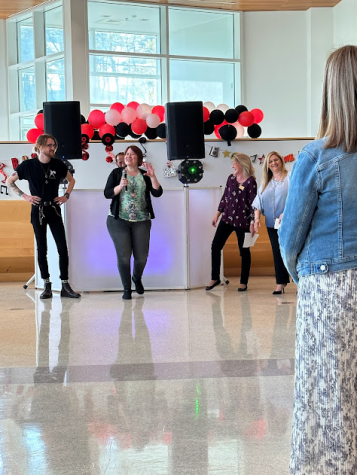 Michelle Youngs, of Student Life, was of proud everyone who came to show their support. "I think we had an excellent turnout, I'm proud of the clubs for the food and the awesome atmosphere that we have created," Youngs said. "I think will show everybody that we're in this together and it will stop the stigma and we now know that everybody needs help."  
"I think the turnout is great tonight," Madison Julian, a member of the Socialist club said.  
"Clubs For A Cause" had a fantastic turnout. Everyone was smiling and having fun while making a difference in the fight against food insecurity in Ocean County.