Student Achieves Milestone with Industry Certification Through OCC's Cybersecurity Program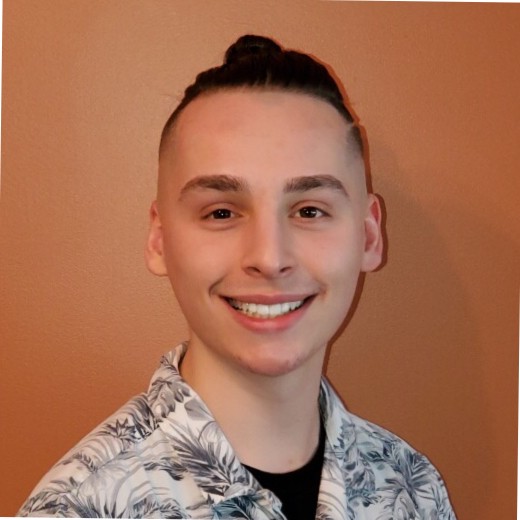 TOMS RIVER — Michael Mancini, an Ocean County College (OCC) student in the Computer Science program, achieved a significant milestone this month, obtaining his CompTIA Security+ SY0-601 Certification on April 16. Mancini prepared for the exam by taking OCC's Information Security Fundamentals course, which leverages the materials and CertMaster Learning Management System administered through OCC as a CompTIA academia partner. The course was first rolled out last fall as part of OCC's expanded cybersecurity curriculum.
Mancini successfully completed the course with Professor Weiss and qualified for grant funding for both the practice tests and the exam voucher that prepared him for the rigorous Security+ certification exam, which he passed with a score well above the required threshold.
"Since high school, I've made it a goal that the Security+ would be my first IT certification. After six months of intense studying, I finally achieved my goal. A huge thanks to Professor Jonathan Weiss from Ocean County College for providing me with the instruction, resources, and motivation I needed to pass my exam. I'm very grateful for what I have learned and am excited to continue to grow in the cybersecurity field," Mancini said.
Mancini expects to continue in the OCC Cybersecurity program to take more classes and achieve additional certifications. He will be taking Ethical Hacking: Tools and Techniques in the fall semester, which is similarly offered by OCC as an academia partner with EC Council, and hopes to prepare for the Certified Ethical Hacker v11 certification. He will also examine other course offerings from OCC – Cybersecurity Legal and Regulatory Framework, which leverages Digital Forensics Fundamentals from EC Council, and Cloud Computing, offered by OCC as a partner to Amazon Web Services – as possible opportunities to further broaden his employment credentials in the future.
"I am very proud to teach talented students like Michael Mancini and to partner with the institutions necessary to further their career objectives through the OCC Cybersecurity curriculum," Weiss said.
Three other students are currently being sponsored by OCC to prepare for cybersecurity certification in fiscal year 2022, with additional grants expected to be awarded in fiscal year 2023 and beyond.
For more information about OCC's cybersecurity program, visit ocean.edu.
Photo courtesy of Michael Mancini.