Howard Hawks: The Most Underrated Director from the Golden Age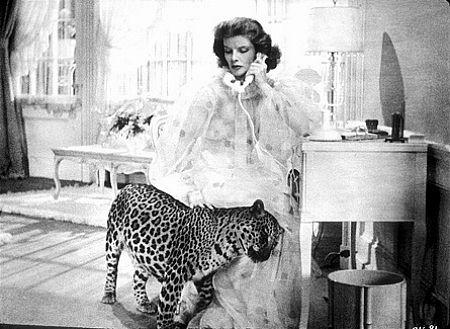 When someone asks you to name an iconic director from Hollywood's golden age, you might think of Alfred Hitchcock or John Ford, but Howard Hawks is one of the last people you'll think of.
Howard Hawks is considered by many critics and filmmakers to be one of the most influential directors of all time. What differed Hawks from the others was his versatility. From westerns to musicals, Hawks was comfortable in any genre and left his "Hawksian" style in each film. His films remain classics after decades of their release.
His colleagues described him as a confident director who was laid back but had total control of production. Hawks made things simple, made scenes on the spot, and made pictures that audiences would enjoy.
Hawks began his career as a prop boy and worked with names like Victor Fleming and Cecil B. DeMille. Eventually, he worked his way up to the director's chair. His 1928 silent comedy "A Girl in Every Port" was one of his first films to showcase his "Hawksian" themes and characters that defined his films. With the invention of talking pictures, Hawks was jobless for a year and a half.
In the 1930s, he revived his directing career and explored the world of talking pictures. He made the pre-code gangster film "Scarface" with Paul Muni as the Al Capone inspired character. "Scarface" would later be remade in 1983 by Brian De Plama.
In the late 1930s and 40s Hawks helped pioneer the screwball comedy with films like "Bringing Up Baby" and "His Girl Friday." The faced-paced pictures satirized the typical romantic comedy and featured a humorous battle of the sexes theme for the leading actors.
In 1944, Hawks introduced the world to 19 year-old Lauren Bacall by pairing her with Humphrey Bogart in an adaptation of Ernest Hemingway's "To Have and Have Not." They were paired with Hawks two years later in Raymond Chandler's noir "The Big Sleep"
In the 1950s and 60s, Hawks bounced from westerns like "Red River" and "Rio Bravo" to musicals with "Gentlemen Prefer Blondes," and produced the sci-fi "The Thing from Another World."
His filmmaking career spanned for nearly 50 years. His work inspired the future filmmakers from the French New Wave and the New Hollywood era like Peter Bogdanovich, François Truffaut, Martin Scorsese, Jean-Luc Godard, and Quentin Tarantino.