OC St. Pat's Parade Postponed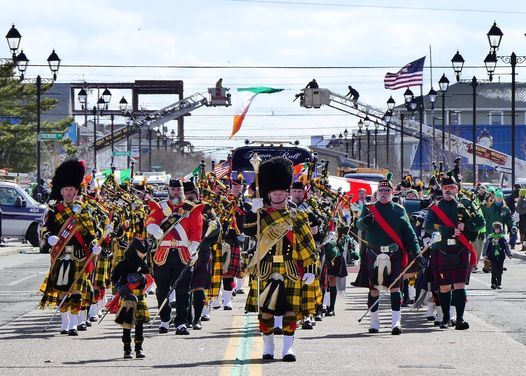 The Ocean County St. Patrick's Day parade in Seaside Heights has officially been postponed from Saturday, March 12, to April 2 at noon due to inclement weather. 
This is the third year in a row that the parade has been postponed or canceled. The previous two years were canceled because of COVID-19. Cochairman Patrick Jockel said the idea of the postponement has been in their mind since Sunday.  
Chairman Thomas King and Cochairman Jockel said they have been on the phone all week with the bands and restaurants. Jockel said they had to delay the parade with enough time for all the restaurants to cancel large orders of food and for the bands to reschedule.   
"Unfortunately, Mother Nature takes over and we can't fight Mother Nature," Chairman King said. "We had to push the parade off until April second in order to have all the bands and people in the town support the parade." 
A Bomb Cyclone is estimated to hit the East Coast on Saturday the former day of the parade. "Definitely deeply saddened by this." Cochairman Jockel said. 
For more information about the parade, visit the committee's Facebook page for instant updates. 
https://www.facebook.com/Ocean-County-St-Patricks-Day-Parade-Committee-303923429631164/