Ocean County College Cybersecurity Seminar Series Continues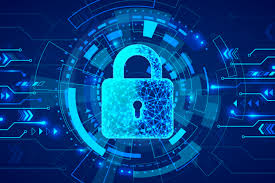 The Cybersecurity Seminar Series at Ocean County College will continue on Friday, April 30, from 1 to 2
p.m. via WebEx.
"A History of Vulnerability Disclosure" will be presented by Julian Cohen, who has served as an enterprise
Director of Security, Chief Information Security Officer, and security professional across finance, healthcare, government, technology and e-currency enterprises. His discussion will include a timeline of significant milestones in vulnerability disclosure and the evolution of the processes, mechanisms and standards by which such information is disseminated and protected.
There is no fee or pre-registration required to attend this presentation. Log in via WebEx here:
https://ocean.webex.com/ocean/j.php?MTID=m964e5cb0e36b363dc987431ad27e6072
Cohen started his career contracting for the United States Department of Defense, building a deep understanding of the operational challenges and constraints that offensive teams have, both enterprise and government. Using this perspective, he began to design effective and efficient programs and controls to help defensive teams make powerful decisions to defend against adversaries. Since then, Cohen has held a variety of leadership roles at finance, healthcare, and technology organizations where he built security programs that have successfully defended against a diverse set of adversaries and where he designed and implemented novel security controls and technologies that are currently successful products or used in ubiquitous software, keeping users and organizations secure.
In addition to his regular responsibilities, Cohen regularly advises security vendors and startups on product, efficacy,
market and integration. He has given presentations at industry conferences such as BlackHat, RSA, USENIX, SOURCE, FSISAC, Thotcon and Hushcon. And he is heavily involved in the security community, giving back whenever he can by running a local meetup in New York, moderating an online community and mentoring professionals and practitioners.