Women's NCAA Ratings Get Big Boost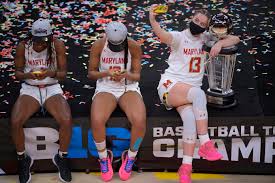 March Madness is one of the most widely watched college tournaments to be aired on national television and this year was no exception with the women's tournament seeing an increase in their viewership.
The NCAA women's basketball tournament was held this year from March 24 to April 4 after being cancelled last year due to COVID-19. After discrepancies between the food, gift bags and weight rooms of the men's and women's locations that NCAA had to fix the women's tournament received recognition now more than ever.
All the women's games were played on ABC, ESPN and ESPN2. During the tournament the women's viewership for the Sweet 16, Elite 8, Final Four, Semifinal and Final games all grew in ratings from 2019.
The Sweet 16 game increased by 67% according to ESPN. The Elite 8 game viewership was up 6% according to ESPN. The Final Four weekend went up 14% according to ESPN. Semifinal games ratings increased by 20% according to ESPN. The Championship game was up by 9% and was the most-viewed game since 2014.
The percentages shown from this year's women's March Madness show the growth and revenue in the women's game and women's sports in general at the collegiate level and beyond.
For individual numbers of how many people watched each round and more specifics click on this link from ESPN Press Room.