NFL Free Agency Grades: Week 1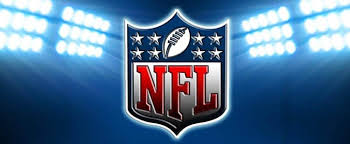 It has been a full week since the start of Free agency, with a ton of movement, let's take a look at how each team performed and the notable moves that stood out.
Arizona Cardinals B-
An 8-8 Roster that finished the season last year with their quarterback in a lot of pain, which ultimately cost them their season. 
With key departures of Peterson, Reddick, Drake, and possibly Fitzgerald, the Cards were active in Free Agency. With the signings of Brian Winters, Kelvin Beachum, Max Garcia, and center Rodney Hudson, the Cards looked to rebuild to an o-line to protect their franchise QB, who was plagued by injuries in the latter half of the season. 
The Cards also added to the wide receiver group, bringing in A.J. Green. The former Bengal who has had an injury history is on a one-year prove-it type deal, but when healthy is one of the most dynamic wide-outs in the league. 
J.J. Watt is coming to AZ as well, and with Chandler Jones on the other side, Cards fans should be excited if J.J. can stay healthy. Lastly, the Cards spent some time in the kicking area of special teams by signing kicker Matt Prater as they were in the bottom half of the league with 76.7% of their field goals made. If these players can stay healthy it will be a positive outcome for the Cards, so a B- with a lot of upside.
Atlanta Falcons D+
With the No. 4 Pick in this year's draft, it's safe to say the Falcons need talent. With a young defense and an offense that when it was clicking, was firing on all cylinders. 
The Falcons need a lot of help on defense as they ranked in the bottom in yards allowed per game. Key Departures: Todd Gurley, James Carpenter, Keanu Neal, Alex Mack, Richard Allen
Many pieces were let go this offseason, but not much was done to replace them as the Falcons signed Safety Erik Harris and Linebacker Brandon Copeland to one-year deals.
With many pieces in need and a team that could very well take a QB in the draft, the Falcons have a lot of work to do. 
Baltimore Ravens C+
Always an electrifying team to watch and with Lamar Jackson, every play is a nightmare for a defense. Yet, once more the Ravens fail to pass the divisional round of the playoffs and 3 years in a row have been stuffed in the Wild card or the Divisional Round.
Key Departures: Yannick Ngakoue, Matthew Judon, Matt Skura, Willie Snead
If there is one thing the Ravens need, that would be wide receivers. The pass-catching group finished dead last in passing yards per game.
With the signing of guard Kevin Zeitler, the Ravens add to the protection of Jackson and retain most of the core Defense with Derek Wolfe, Justin Ellis, Pernell Mcphee, and Tyus Bowser returning.
But, the Ravens still need a ton of help at the wide receiver position and that has yet to be addressed.
Buffalo Bills B
The Bills may have made the biggest splash of all by signing the recent NVP Mitch Tribisky to QB. That said, Josh Allen and the Bills were just one game away from making the Super Bowl last season and look to make a run once again.
Key Departures: John Brown, Andre Roberts, E.J. Gains, Trent Murphy.
The Bills were able to add Emmanuel Sanders on a one-year deal and resign most of their current players. 
I still see this team as competitive and right back in the playoffs this season.
Carolina Panthers B-
The Panthers will decide in this upcoming draft if they will go Bridgewater or a rookie QB, but for now, the Panthers for having the No. 8 pick in the draft, were very competitive this season and lost a lot of close games.
O.C. Joe Brady is a promising up-and-coming coach in this league and had defenses on their heels with his creative ways.
Key Departures: Russell Okung, Kawann Short, Tre Boston, Curtis Samuel, Mike Davis
The Panthers lost a very dynamic player this offseason in Samuel but were able to add former Seahawk, David Moore.
They addressed the offensive line with the signings of Cam Erving and former Jet Pat Elflein. 
They were even able to acquire Denzel Perryman and Haason Reddick.
Chicago Bears C+
Bears fans still do not have a franchise QB in Chicago and that question remains. 
With Mitch Trubisky leaving the team the Bears are once again looking for a QB.
Key Departures: Buster Skrine, Kyle Fuller, Cordarrelle Patterson, Tashaun Gipson.
The Bears signed QB Andy Dalton to a one-year deal worth up to $13 million. A guy who is now at his third team and will most likely act as a bridge to the next rookie to come in.
The Bears were able to tag star wideout Allen Robinson and bring in some key defensive starters including Desmond Trufant and Mario Edwards Jr.
A ready defense and an offense that needs a QB, the Bears roster is in a weird spot, but they did make the playoffs last year with play by Foles and Trubisky.
Cincinnati Bengals A
The Bengals had a lot of moving parts this offseason and one of the biggest needs is protecting Joe Burrow who tore his ACL early on because he was pressured again and again and again. With Chase Young and players like the Bosa brothers, the Bengals need to get serious about their offensive line. 
Key Departures: A.J. Green, John Ross III, Carl Lawson, William Jackson III, Geno Atkins.
That's just a few of the 17 departures in Cincinnati and they are going full-on into the rebuild with Joe Burrow for their future.
The Bengals were able to snag Tackle Riley Reiff on a one-year deal and boosted their cornerback room even with Jackson III leaving with the signing of Steeler Mike Hilton. 
They were even able to replace Lawson with Trey Hendrickson.
The Bengals with the No. 5 picks will be looking to make a foundational move for the franchise for years to come.
Cleveland Browns A
Finally, they reached the playoffs, but they did fall short in the divisional round. A team with high expectations this season and is much improved will look to help Baker Mayfield to help take this team to the next level.
Key Departures: Adrian Clayborn, Olivier Vernon, Karl Joseph, Andrew Sendejo, Terrance Mitchell, Kevin Johnson
This team looked sharp and opportunistic against the Steelers in the playoffs and this offense at times was able to light it up when you look at the game against the Titans and with a run game that may be the most dominant in the league, the Browns still need help.
WR Reshard Higgins is returning on a one-year deal, but besides that, the Browns set their focus on Defense.
DE Takkarist McKinley, DT Malik Jackson, LB Malcolm Smith, CB Troy Hill, S John Johnson all signed with the team.
Dallas Cowboys C
The Cowboys may have made the biggest move in Free Agency by finally signing their franchise QB Dak Prescott to a $140 million mega-deal. After that, there is not much to talk about and with an aging line and poor play by the defense the Cowboys need to kick it into high gear. 
Key Departures: LB Sean Lee, DE Aldon Smith, FB Jamize Olawale, DE Tyrone Crawford, CB Chidobe Awuzie.
The Cowboys were able to snag Safety Keanu Neal from signing with the Jets, but after that, it was a lot of one-year contracts to "prove it guys". They get an A for signing Prescott, but after that, the grades only fall.
Denver Broncos B
Another team has a question mark at Quarterback, but they require help on defense, especially at corner. 
Key Departures: RB Phillip Lindsay, T Demar Dotson, DT Jurrell Casey, CB A.J. Bouye.
Bringing in Cornerbacks Ronald Darby and Kyle Fuller and resigning Safety Justin Simmons, the Broncos revamped their Defensive back room. The Broncos are going to need some help at running back and possibly address the quarterback position, but for now, they were able to secure the DB room.
Detroit Lions D+
A team that to me always is seemingly in a rebuild. With the trade of Matthew Stafford, the Lions acquired 2 future first-round picks and QB Jared Golf. A team with a lot of needs let's see how they did.
Key Departures: WRs Kenny Golladay, Marvin Jones, Mohamed Sanu, Danny Amendola, DE Everson Griffen, DT Danny Shelton, CB Desmond Trufant, LB Jarrad Davis, just to name a few.
The Lions brought in RB Jamaal Williams in a crowded running back room and tried to refill their wide-out corps with Tyrell Williams and Breshad Perriman. The Lions also brought in DTs Michael Brockers and Charles Harris.
A team with a lot of needs and a direction that seems lost, the Lions need to address the Wide Receivers and talent on offense.
Green Bay Packers D
A team that has gotten stuck in the NFC Championship game two years in a row and has fallen short of the Super Bowl. They did nothing to help Aaron Rodgers this offseason who is running out of time and this is a team that can win now and the way they are building just confuses me. Rodgers was just the MVP and nothing thus far was done to improve the roster.
Key Departures: C Corey Linsley, RB Jamaal Williams, WR Tavon Austin.
They brought back RB Aaron Jones and CB Kevin King.
There is still a ton to be done on this roster, especially finding Rodgers another receiver to throw to outside of Devonte Adams.
Houston Texans B+
The Disasters of all Disasters to start an offseason, but the Texans restructured this roster even with all the controversy over star QB Deshaun Watson. 
Key Departures: RB Duke Johnson, WR Will Fuller, C Nick Martin, DE J.J. Watt, LB Benardrick McKinney
This team needs to figure out how to rebuild their offensive line and with no pick in the 1st round, because it's with Miami, the Texans had to be spot on in Free Agency.
I like what the Texans did at QB with the signings of Ryan Finley and Tyrod Taylor with everything going on with Watson. Not to say they are the QBs of the future, but I do like the signings. 
There were 22 more signings after the QBs, most notably: RB Phillip Linsay, OT Marcus Cannon, OL Justin Britt, DE Shaq Lawson, LB Jordan Jenkins, CBs Terrance Mitchell, Desmond King, Vernon Hargreaves III, and Safety Terrance Brooks.
Regardless of everything going on in Houston, they were able to address a lot of needs because they know it will be limited in the Draft for them unless they can trade Watson.
Indianapolis Colts B
With Phillip Rivers retiring, the Colts traded for QB Carson Wentz in a great deal. A playoff team last year this team has almost all the pieces and now with Wentz back with Frank Reich, this team could be prime for success. 
Key Departures: QB Jacoby Brissett, T.Y. Hilton, TE Trey Burton, OT Anthony Castonzo, LB Justin Houston, S Malik Hooker.
With the Top 5 most money to spend in the NFL, the Colts stayed relatively quiet.
They re-signed RB Marlon Mack to a very team-friendly deal and they were able to upgrade a corner with CB Xavier Rhodes.
The Colts are going to have to replace Castonzo and get one more piece to the wide receiver group for me to feel comfortable with them.
Jacksonville Jaguars B-
With new Head Coach Urban Myer and the No.1 pick in the Draft this roster with only one win last season needs a major rebuild. They have to address the o-line if they are to draft Clemson QB, Trevor Lawrence.
Key Departures: WRs Keelan Cole, Chris Conley, Dede Westbrook, etc…
I love the signing of Marvin Jones and they were able to acquire some speed with Phillip Dorsett.
DT Malcom Brown comes over from the Saints, along with the signings of CBs Sidney Jones and Shaquil Griffin.
Still, the o-line needs help, but so far the Jags are heading in the right direction.
Kansas City Chiefs A+
Our first A+ because what the Chiefs were able to get done so far in Free Agency was amazon work. With their second run at the Super Bowl, Patrick Mahomes was buried play after play.
Key Departures: RB Le'Veon Bell, FB Anthony Sherman, WR Sammy Watkins, OT Eric Fisher, OG Kelechi Osemele, OT Mitchell Schwartz, CB Brashuad Breeland, S Daniel Sorenson.
The Chiefs brought in Guards Joe Thuney and Kyle Long, along with Tackle Mike Remmers in a rebuild to the offensive line.
It looks like the Chiefs will have to address the defensive side of the ball and still get a foundational Tackle, but so far they pursued protection for their QB which is always a plus.
Las Vegas Raiders C+
The Raiders fell short of the playoffs down the stretch last season and with one of the best offensive lines in the league, that was completely dismantled this offseason. 
Key Departures: WR Nelson Agholor, G Gabe Jackson, T Trent Brown, S Erik Harris, DB Larmuscus Joyner, etc…
Bringing in WR John Brown and RB Kenyan Drake, but they were able to revamp their D-Line with Solomon Thomas and Yannick Ngakoue.
Personally, the Raiders are in a spot where if Derek Carr can't perform, he will be gone and with a downgrade at O-Line, he is going to have to make the plays himself.
Los Angeles Chargers B-
Yet another team that needs to protect their quarterback with Justin Herbert. With a season last year that showed their QB of the future and the Chargers went out and Fired Head Coach Anthony Lynn after a poor record year. 
Key Departures: C Mike Pouncey, QB Tyrod Taylor, TE Hunter Henry, DE Melvin Ingram, LB Denzel Perryman, CB Casey Hayward.
The Chargers replaced Henry with Jared Cook on a one-year deal who I'm not too high on. They did go out and secured one of the highest-graded linemen in Center Corey Linsley to a five-year deal worth upwards of $62.5 million. 
After Linsley, there isn't much to discuss, but that was their best signing thus far.
Los Angeles Rams B-
The Rams feel like they are just a quarterback away from making it to the promised land when they traded away Jared Golf for Matthew Stafford. The team is in a win-now mode because they have given up most of their first-round picks for the upcoming years and have spent a lot of money to get the team where it is, the window is short and they will be a top competing team in the NFC this season.
Key Departures: RB Malcolm Brown, TE Gerald Everett, DT Michael Brockers, CB Troy Hill, S John Johnson.
Big defensive stars lost to one of the top-tier defenses in the league. The Rams were able to bring back LB Leonard Floyd and sign injury-prone speedster DeSean Jackson. 
The Rams are going to need a reload on defense and try to find some more young defensive stars. 
Miami Dolphins B+
10-6 and no playoffs for Fitzmagic and Tua last season in Miami. With Fitzmagic out, it's Tua's show in Miami and Dolphins fans are counting on him.
This team has a ton of talent and solid coaching.
Key Departures: Ryan Fitzpatrick, Matt Breida, Kyle Van Noy, Shaq Lawson
The Dolphins replaced Fitzmagic with Jacoby Brissett and added RB Malcolm Brown to the fold.
The Dolphins also added speedster Will Fuller who has been prone to injuries, but the former Texan and Notre Dame wide-out is explosive when healthy. 
The Dolphins have quietly done a nice job keeping their roster together and replacing pieces.
Minnesota Vikings B-
The Vikings had a back and forth season last year with two of the most explosive talents in the league with RB Dalvin Cook and WR Justin Jefferson. A team that is built on the run game and play-action with QB Kirk Cousins, the team fell short of the playoffs and need a spark to get them back.
Key Departures: T Riley Reiff, TE Kyle Rudolph, LB Eric Wilson, S Anthony Harris.
The Vikings brought in DT Dalvin Tomlison on a two-year deal that should boost the defensive line and they secured CB Patrick Peterson of the Cardinals on a one-year $10 million deal.
Still, I feel like the offensive line is a question mark as well as QB, but the defense got the upgrade for now. 
New England Patriots A
Belichick went full-on Bananas in Free agency, he was not playing around. A team that finished 7-9 after Tom Brady's departure was run dry on weapons and needed help.
Key Departures: Marcus Cannon, Lawrence Guy, Joe Thuney, Damiere Byrd, Jason McCourty, Patrick Chung, James White.
So who did the Pats sign? With only 18 catches coming from the tight end group all year, the Pats went out and secured the two premium TEs in Free Agency with Jonnu Smith and Hunter Henry.
They re-signed Cam Newton to a one-year deal, along with acquiring loads of talent and patching up any holes that were badly wounded last season. 
The Pats still need a number one wide receiver, but this team is in a win-now mode.
New Orleans Saints C
With Drew Brees retiring and a cap situation that isn't the friendliest, the Saints window may have closed on the Super Bowl and maybe the playoffs.
Key Departures: WR Emmanuel Sanders, TE Jared Cook, DE Trey Hendrickson, DT Sheldon Rankins, and Malcolm Brown, LBs Kwon Alexander and Alex Anzalone, and CB Janoris Jenkins.
A lot of talent lost on the defensive side of the ball, but the Saints were able to tag Safety Marcus Williams.
The Saints are also resigning Jameis Wintson to a one-year deal and have kept Taysom Hill on the roster. 
New York Giants A-
Sink or Swim with the Giants as they went full-on swim the past couple of days of Free agency. Dave Gettleman was not taking any chances and spent big money to help Big Blue compete.
Key Departures: RB Wayne Gallman, WR Golden Tate, DT Dalvin Tomlison, G Kevin Zeitler, etc…
The Giants are going to have to address the running back room more behind Saquan Barkley in case he does get hurt and to take some of the pressure off of him and I don't think Devontae Booker is enough.
They need to target the offensive line again this year to have a productive offense and let Daniel Jones be comfortable and flourish.
The Giants brought in and brought back key names like DE Leonard Williams, TE Kyle Rudolph, LB Reggie Ragland, CB Adoree Jackson, WR John Ross III, and the biggest signing with WR Kenny Golladay.
The offensive weapons the Giants now have are exciting and while they may have overpaid for some, they hope the production will outweigh the cost. 
New York Jets B+
2-14 last season and a roster that needs a lot of work. With the No. 2 pick, this team could go in any direction. 
Key Departures: Brian Poole, Jordan Jenkins, Neville Hewitt, Bresahrd Perriman, Joe Flacco
Let's face it, the Jets need a lot of help everywhere, one area I wished they had attacked more was the o-line.
The Jets were able to acquire Corey Davis, Sheldon Rankings, Marcus Maye, Larmacus Joyner, Justin Hardee, Carl Lawson, and Keelan Cole.
With a lot of young talent, the Jets defense looks to be hungry in 2021, yet the Jets are still in need of a CB and more o-line help.
Philadelphia Eagles D
An utter disaster to the end of last season for the Eagles and a trade that shipped their once highly viewed and paid QB Carson Wentz to the Colts. The Eagles are in the ultimate rebuild mode unless Jalen Hurts can show some promise, that is if they don't attempt to draft a QB.
Key Departures: QB Carson Wentz, WRs DeSean Jackson, and Alson Jeffery, DE Vinny Curry, S Jalen Mills.
Not much activity from the Eagles who signed S Anthony Harris to a one-year deal amongst two others.
The Eagles still need a number one wide receiver and help on the Defense. 
Pittsburgh Steelers D+
The team that started 11-0 and then fell apart. Pittsburgh relied on a quick passing, air raid offense with no running game to be seen anywhere, but a defense that was one of the best in the league. With Ben Roslisbegrer aging the Steelers need to win now if they want to compete.
Key Departures: RB James Conner, OT Alejandro Villanueva, C Maurkice Pouncey, LBs Bud Dupree, Vince Williams, and Avery Williamson, CB Mike Hilton.
The Steelers lost a lot on the offensive line and they need to start there and get a running back. They lost a lot on defense and it may not be the same unit next season. 
The Steelers did bring back JuJu Smith-Schuster and OT Zach Banner.
Still a lot of work needed to be done for a squad that endured a hard season down the stretch and a lot of changes.
San Francisco 49ers B+
Even with all the injuries sustained this past season, the 49ers were still a very competitive team. A team that is only a year removed from a Super Bowl appearance, will look to get back to it this year.
Key Departures: RB Telvin Coleman, WR Kendrick Bourne, DE Ezekiel Ansah, DE Solomon Thomas, CB Richard Sherman, and Ahkello Witherspoon.
The 49ers brought back CB Jason Verrett and S Jaquiski Tartt.
They put a lot of money and trust into their O-Line with the signings of Alex Mack and Trent Williams.
Fullback Kyle Juszczyk is coming back in an important role with this offense as well.
The 49ers still need help at wide receiver and cornerback, but they do have a ton of young stars, and watch out for Bradon Aiyuk and Debo Samuel. 
Seattle Seahawks C+
In a tough division, the Seahawks needed to acquire talent fast and protection for QB Russell Wilson. With rumors about trading the franchise QB, the Hawks will ultimately keep him. This is a team that needs to be dominant in the playoffs or bust.
Key Departures: DE Carlos Dunlap, CB Shaquill Griffin, TE Greg Olsen, WR David Moore, LBs Bruce Irvin, and K.J. Wright, etc…
The Hawks did resign RB Chris Carson and traded for G Gabe Jackson from the Raiders.
Tight End Gerald Everett was brought in along with CB Ahkello Witherspoon. 
The Seahawks still have some work to do, to fill the holes in this roster and they need to do it quickly.
Tampa Bay Buccaneers A
Tom Brady and the Buccaneers have done everything possible to keep their Super Bowl-winning squad together. A roster with not many holes to find and will look to compete again this season. 
Key Departures: DT Ndamukong Suh, DT Steve McLendon, RB Leonard Fournette, WR Antonio Brown, etc…
Most of those guys you see above may very well come back this season and the Bucs have done a great job at keeping the core together with: WR Chris Godwin tagged, TE Rob Gronkowski, DE Shquil Barrett, LB Lavonte David.
Even Tom Brady once again restructured his deal to get these guys back and it doesn't look like the Bucs are done yet.
Tennessee Titans C+
With running back king Derrick Henry, the Titans charged their way to the playoffs once more. Still, the Titans need more weapons and need to help a defense that got blown-out a lot last season.
Key Departures: WR Corey Davis, TE Jonnu Smith, LB Jadevon Clowney, CB Adoree' Jackson, S Kenny Vaccaro.
The Titans reshaped their Corners with the signings of Kevin Johnson and Janoris Jenkins.
Bud Dupree replaces Clowney on a 5-year deal and will have a chance to prove himself after tearing his ACL last season.
This team still needs O-Line help and a reload of weapons on the offense. 
Washington Football Team (WFT) A+
If there was ever a division more seesaw-like, it would be the NFC East. WFT finished 7-9 last season and still won the division and competed in the playoffs. A team that needed more weapons on the offense and needed a Quarterback for the future.
Key Departures: QB Alex Smith, DE Ryan Kerrigan, LB Thomas Davis, CB Ronald Darby.
Washington replaced Darby with CB William Jackson III and signed QB Ryan Fitzpatrick to a one-year deal.
WFT brought back G Brandon Scherff on the tag and signed RB Lamar Miller and WR Curtis Samuel.
I like what WFT has done so far and they are already better than last season, it is about finding the QB for the future.
A big thank you to https://www.nfl.com/news/2021-nfl-free-agency-tracker-signings-trades-contract-details-for-all-32-teams#nfc west
For providing the latest updates!