OCC Walks to Fight Suicide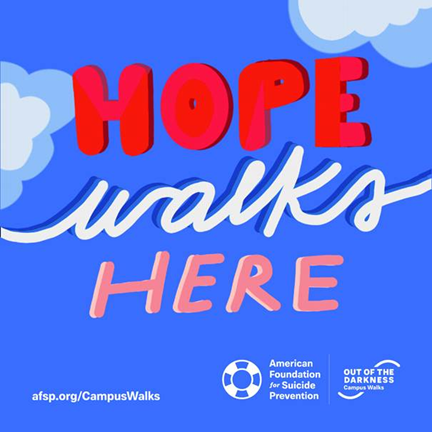 The Ocean County Counseling Center will walk to fight suicide in the Out of the Darkness New Jersey Chapter Virtual Campus Walk.
People can join the effort either through donation,  or by registering as a member of the OCC team, and walk together virtually to raise funds and awareness for the American Foundation for Suicide Prevention. Collective fundraising efforts help support education, research, and program initiatives and AFSP's bold goal to reduce the annual U.S. rate of suicide 20% by the year 2025.
Click here to register to join or donate to our OCC team today: https://afsp.donordrive.com/team/OCC
If you have any questions, please feel free to contact the OCC Counseling Center at [email protected].