Anna Keiserman Performs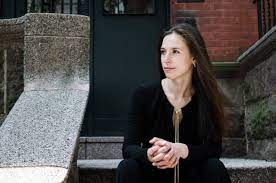 Ocean County College will be hosting a virtual piano recital by Anna Keiserman on Friday, March 19, at 2 p.m.
The event is free, but advanced registration is required in order to receive a viewing link. The recital will feature a variety of Russian and Iberian music. There will be a Q&A following the event.
Anna Keiserman is a Russian born and New York-based pianist. She has earned degrees from  the Gnessin Russian Academy of Music in Moscow and the University of Minnesota, and served as faculty at the NYU Steinhardt School of the Arts, at the Rutgers University Extension Division, and at William Patterson University.