OCC Presents Dr. Temple Grandin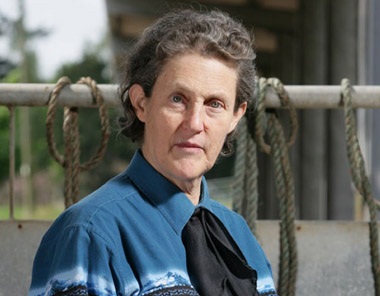 Ocean County College's Jay and Linda Grunin Center for the Arts is pleased to present Temple Grandin, Ph.D., on March 13 at 7 p.m. This virtual event is $13.50 plus $1.50 ticket fee, and pre-registration is required at https://www.grunincenter.org/event/virtual-temple-grandin/.
Dr. Grandin will discuss her experience with autism spectrum disorders and her professional career. She will speak about how to nurture and turn talents and special interests into paid work, through jobs that are particularly well-suited to individuals on the autism spectrum. She will provide first-hand accounts of advice and experience from individuals who have found success in such careers.
As an autistic child, Grandin underwent hours of intensive therapies to help her learn to speak — at age 2, she still could not talk and had all the signs of severe autism. She was inspired by her high school science teacher and an aunt who owned a ranch in Arizona to pursue a career as a scientist and livestock equipment designer.
Grandin earned her B.A. at Franklin Pierce College in 1970 and worked as Livestock Editor for the Arizona Farmer Ranchman and for Corral Industries on equipment design after graduation. In 1975 she earned her M.S. in Animal Science at Arizona State University for her work on the behavior of cattle in different squeeze chutes. Dr. Grandin was awarded her Ph.D. in Animal Science from the University of Illinois in 1989 and is currently a professor at Colorado State University, where she teaches courses on livestock handling and facility design.
She has been published in several hundred industry publications and her book, Animals in Translation was a New York Times best seller. Her book, Livestock Handling and Transport, was published in 2014 and is in its fourth printing. Other popular books authored by Grandin are Thinking in Pictures, Emergence Labeled Autistic, Animals Make us Human, Improving Animal Welfare: A Practical Approach, The Way I See It and The Autistic Brain. She also has a popular TED Talk, https://www.ted.com/talks/temple_grandin_the_world_needs_all_kinds_of_minds.
Claire Danes starred in a 2010 HBO movie inspired by Grandin's early life and career with the livestock industry. The movie received seven Emmy awards, a Golden Globe and a Peabody Award. In 2016, Grandin was inducted into the American Academy of Arts and Sciences.
Grandin has received numerous awards including the Meritorious Achievement Award from the Livestock Conservation Institute, and Time magazine's 2010 "Most Influential People in the World." She was named a Distinguished Alumni at Franklin Pierce College and received an honorary doctorate from McGill University, University of Illinois, Texas A&M, Carnegie Mellon University and Duke University.