Visiting Writers Series Presents Anna Deavere Smith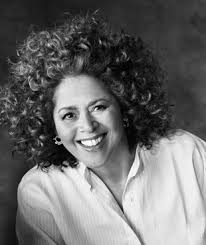 As a part of the Visiting Writers Series, actress, playwright, teacher, and author, Anna Deavere Smith, will visit the OCC campus virtually on Nov. 5 and live on April 1.
According to her website, Anna Deavere Smith "looks at contemporary issues from multiple viewpoints and combines the journalistic technique of interviewing her subjects with the art of interpreting their words through performance." Among the topics she addresses in her presentations are the vulnerability of youth, inequality, the criminal justice system, and contemporary activism.
Watch Anna Deavere Smith's TedTalk and learn more about her work.
This event is sponsored by the Blauvelt Speakers' Series. The Blauvelt Speaker Series is funded in part by the generosity of the late Bradford Thomas & Eleanor G. Blauvelt and The Wintrode Family Foundation.