OCC Hosts Cybersecurity Series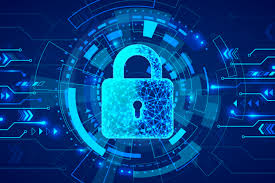 Ocean County College's Cyber Security Series continues with a presentation by Howard Israel, an expert in the field of cybersecurity. Israel has worked in the field for 38 years as a product engineer, strategist, consultant and virtual Chief Information Security Officer (CISO).
The program will be held Friday, October 30, from 12 noon to 1:30 p.m. via WebEx here: https://ocean.webex.com/webappng/sites/ocean/meeting/download/14cd110556824560b3942476ae52887b?siteurl=ocean&MTID=mbcd07d3242665b1a4594c24947ff4e70
Howard Israel has worked for the U.S. National Security Agency, AT&T, Lucent and Avaya, and in the enterprise and financial community for ION and Johnson & Johnson. He now delivers virtual CISO services for a variety of organizations through the Mandiant Division of FireEye.
Israel will share his experiences and cybersecurity principles he has learned over the course of his career and answer questions about cybersecurity, the threat to the environment, employment in the industry and what the future may hold for this evolving discipline.
On Friday, November 13, Dr. Cheryl Cooper will provide an overview of the cybersecurity environment — vulnerabilities, privacy and information liability, cyber-attacks and counter cyber-measures, the effect of COVID-19 and remote learning, and a look ahead at future cybersecurity challenges. She will also talk about the gap in the number of women and minorities in STEM careers and how to get started in the field for those interested in pursuing a career in cybersecurity.
Cooper holds a doctorate in Computer Science and has 20 years of telecommunication and cybersecurity experience with Sprint and T-Mobile corporations. She is an adjunct professor teaching Cyber Security and the founder and president of Women in Security Mentors Inc., whose mission is to promote women and minorities in STEM careers.
This program begins at 1 p.m. via WebEx here: (https://ocean.webex.com/webappng/sites/ocean/meeting/download/b92e2423f45549d2b914f3e7ed103e5a?siteurl=ocean&MTID=m660a663996cb72a04dc920bb845d124c)
For information, contact Jonathan Weiss in OCC's Computer Science Department at [email protected].