OCC DONATING ALL PERISHABLE FOOD ON CAMPUS TO THE B.E.A.T. CENTER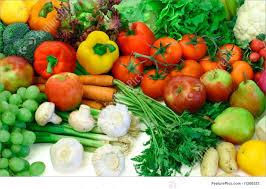 With the move to online instruction and remote business practices due to COVID-19, Ocean County College has directed its food service provider to gather all perishable foods on campus for delivery, by OCC Foundation volunteers, to The B.E.A.T. Center of Ocean County.
Fulfill, the FoodBank of Monmouth and Ocean Counties; Peoples Pantry (INSPIRE NJ); and the Jon Bon Jovi Soul Foundation opened The B.E.A.T. (Bringing Everyone All Together) Center in 2016 as a place where families and individuals can access food and other resources.
All perishable food items on campus will be delivered to The B.E.A.T. Center this week for distribution, said OCC Vice President Sara Winchester, to help address hardships caused by the novel coronavirus pandemic.
As Kenneth Malagiere, Executive Director of the OCC Foundation, remarked, "Our Foundation, and entire college community, remain committed to serving our students and broader community though this challenge and into our collective recovery."