Could the Next Generation of Video Game Consoles Be Delayed?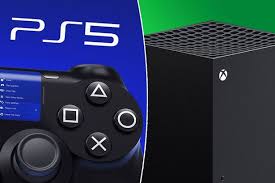 The Playstation 5 and Xbox Series X are planned to be released in time for the 2020 Holiday season, but the Coronavirus may cause a delayed release.
The disease called COVID-19, a member of the coronavirus family was caused by a virus called SARS-CoV-2 and was believed by Chinese officials to originate in a market in Wuhan, China.
The Game Developers Conference, or GDC for short, was planned to begin on Monday March 16 2020 at the Moscone Convention Center in San Francisco, California. However it was postponed after multiple sponsors of the event dropped out over coronavirus-related health concerns.
"After close consultation with our partners in the game development industry and community around the world, we've made the difficult decision to postpone the Game Developers Conference this March. We fully intend to host a GDC event later in the summer. We will be working with our partners to finalize the details and will share more information about our plans in the coming weeks." GDC organizers said in a notice to the official GDC website on Feb. 28.
TwitchCon Amsterdam, a European convention hosted by Amazon's subsidiary live streaming video website Twitch, was also cancelled. It was planned for May 2-3, but on March 6 the organizers tweeted  "We have been monitoring Coronavirus concerns and having weighed the potential health risks to our community, we've made the incredibly difficult decision to cancel TwitchCon Amsterdam."
The first video game console to have its launch delayed was the Turbografx-16 Mini. The Mini is a dedicated video game console based on the 1987 16-bit video game console the Turbografx-16. The delay was announced on Konami's European twitter:
"Regarding the PC Engine Core Grafx mini console and its peripheral accessories, the manufacturing and shipping facilities in China have encountered an unavoidable suspension due to the current Coronavirus (COVID-19) outbreak. As a result, the delivery of all PC Engine Core Grafx mini products, which was originally scheduled for March 19, 2020, will be delayed until further notice."
"Next generation on track coming Holiday 2020," a slide from AMD's 2020 Financial Analyst Day on March 6 said, referring to the GPUs and CPUs in the Xbox Series X and the PS5.