"Love Letters" Onstage at OCC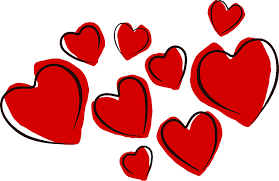 In the spirit of Valentine's Day, the OCC Repertory Theatre Company will present the Pulitzer Prize-winning play "Love Letters" at the Jay and Linda Grunin Center for the Arts from Feb. 13-16.  
The Grunin Center is located on the OCC Main Campus, College Drive, Toms River, NJ. 
"Love Letters" centers on two characters, Melissa Gardner and Andrew Makepeace Ladd III, as they sit side-by-side at tables reading the notes, letters, and cards they have sent to each other over nearly 50 years. They discuss their hopes and ambitions, their dreams and disappointments, and the victories and defeats they have shared throughout their separated lives. 
Performances:
Thursday, Feb. 13, at 7 p.m.
Friday, Feb. 14, at 7 p.m.
Saturday, Feb. 15, at 8 p.m.
Sunday, Feb. 16, at 2 p.m.
Tickets, $12 – $15, can be purchased online at grunincenter.org; by phone at 732-255-0500; or in person at the Grunin Center Box Office, Monday to Friday, 10 a.m.
to 5 p.m.