Not Lame!: SpongeBob's Appeal to College Kids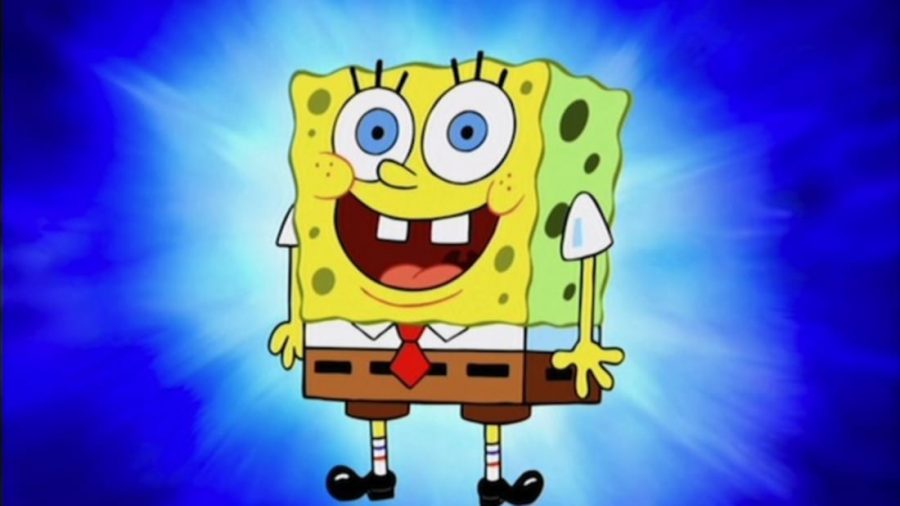 Kristopher Kunz, Staff Writer
December 18, 2019
Valerie Moran, a student at Ocean County College, has always had Nickelodeon's hit cartoon "SpongeBob Squarepants" in her life since she was a little girl. This became evident when Moran was recently looking at some old photographs from when she and her brother where little kids. "I actually was looking at old pictures from when my brother and I were younger and SpongeBob was playing in the background," Moran said, "I've constantly liked the show."
"SpongeBob Squarepants" has left his mark in the minds and consciousness of college students since the show's first airing. SpongeBob, Patrick, Squidward, and the rest of the colorful cast of aquatic characters from Bikini Bottom have become animated icons to many of the students who occupy today's universities and college campuses.
Jamie Kehr, another OCC student, has her own idea of why the show resonates with the college demographic. "It's goofy, it has comedy for both little kids and people who are older," Kehr said, "It's just really different from a normal stressed out day."
This cultural impact has reached out far past the outskirts of the OCC campus and has been nationwide. Bri Griffith, Carlow University, wrote an article by the name of "Why College Students Will Always Love SpongeBob" for Studybreaks.com. In her article, Griffith goes on to talk about why college students love the show with reasons including bringing friends together, Squidward's relatability to college students, and flawed characters. "SpongeBob has yet to get old, and I don't see myself outgrowing the show, at least not anytime soon," Griffith said.
The impact can even be shown in recent TV ratings. Back in July of this year, the show celebrated it's 20 anniversary with a TV special titled "SpongeBob's Birthday Blowlout". Deadline.com reported that 2.2 million total viewers with adult viewers aged 18-49 making up for 487k of the viewers watching the special's premiere.
To Valerie Moran, the show has definitely left an impact on her and her fellow college students. "I feel like we all get the references," Moran said, "Anytime I hear the time "6 o'clock",  I have to say it like him." (referring to the SpongeBob episode "Rock-a-Bye Bivalve). To Moran, the show left this impact due to how relatable the show can be for teens and college students. "Kids watched it based on the fun Patrick and SpongeBob had," Moran said, "Teens and college students get the other aspects."