Gore Steps Closer to History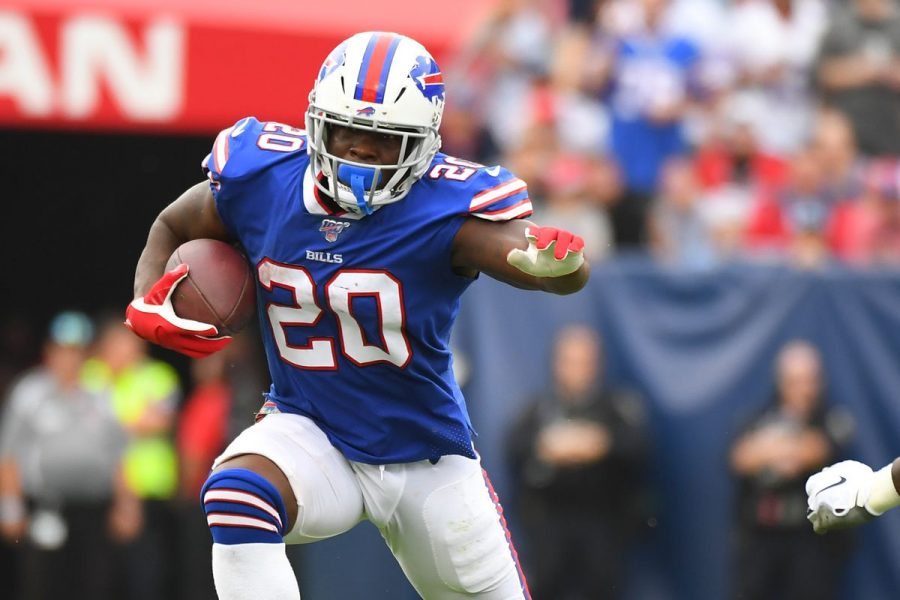 Richie Dordas, Staff Writer
December 3, 2019
Frank Gore, running back for the Buffalo Bills, passed Barry Sanders to become the third highest rushing leader of all-time in Sunday's win against the Denver Broncos by a score of 20-3.
Gore carried the ball 15 times on Sunday for 65 yards, which was enough the surpass Sanders' career total of 15,269 yards. He now trails only Walter Payton (16,726 yards) and Emmitt Smith (18,355 yards) on the rushing list.
Gore, 36, thanked all of the offensive lineman he has ran behind after the win on Sunday.
"I want to thank all my coaches and all the lineman that have blocked for me. You deserve this too," Gore said.
With Gore getting up there in his career, it is likely a long shot that he gets a chance to be the all-time leader in yards, but coaches and players around the league think Gore can do it.
"Frank is my favorite player of all-time that I've ever coached," former NFL coach Jim Harbaugh said.
It will be tough to tell if Gore will catch the record, but it is not out of the question with Gore showing no signs of slowing down as he helps the Bills into a playoff race.