Battle of The Bulge Lecture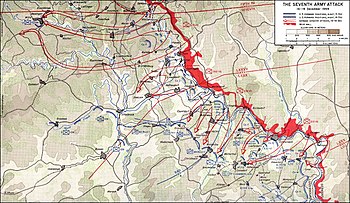 The OCC Military History Institute is sponsoring a lecture by Dr. Frank Wetta on the Battle of the Bulge on Dec. 4 at 7 p.m.
Dec. 16, 2019, will mark the 75th Anniversary of the Battle of the Bulge. Also known as the Ardennes Counteroffensive, the battle was the last major German offensive on the Western Front. The campaign lasted 41 days. The intent was to stop the Allied use of the Belgian port of Antwerp to split the Allied lines. This would allow the Germans to encircle and destroy four Allied armies and force a negotiation for a peace treaty in the Axis powers' favor.

Wetta is a Senior Fellow at the Center for History, Politics, and Policy at Kean University's department of history. Wetta has also published four different books.
For more information about the program contact Richard Trimble at [email protected] or (732) 528-5387.