What's on the Horizon for OCC's Planetarium?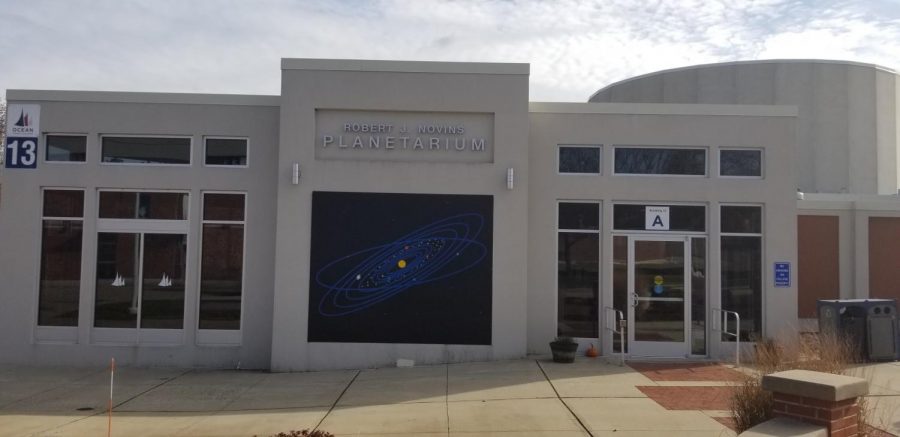 Things are looking up for the Robert J. Novins Planetarium at the Ocean County College.
As the holiday season approaches, the planetarium has a wide variety of shows in their schedule for all ages. On Friday Nov. 29, the Planetarium will be featuring their Laser Holidays show at 8:30 p.m. The sold out Laser Queen show will be on Saturday, Nov. 30 at 8:30 p.m. The holiday-heavy schedule stretches through the month of December with showings Laser Holidays, Let it Snow and Laser Queen.
"There will be what we call 'Noon Years Eve' here at the planetarium," planetarium director Cara Muscio said. "It's an event held in the middle of the day as a preclude to New Year's Eve."
According to Muscio, there are also sensory friendly versions of select shows geared toward folks with special needs, younger children or individuals with epilepsy.
In addition to the holiday shows, the Planetarium will be featuring World 2 War. The World War II documentary premiered on Monday, Nov. 11, the 101st anniversary of World War I's end, and will be showing on Saturday, Dec. 7 in honor of Pearl Harbor.
According to Muscio, the Planetarium is honoring the 50th anniversary of the lunar landing with displays in the main lobby. Apollo 11 was the flight that carried Neil Armstrong and Buzz Aldrin to the moon on July 20, 1969. Visitors to the Planetarium can view a model of the Saturn V rocket as well as a copy of the Asbury Park Evening Press.
For more information on ticket availability, visit tickets.ocean.edu.
About the Writer
Gary Beeg, Staff Writer
Gary Beeg, Jr is a Digital Mass Media in Journalism. I have an interest in investigative and political journalism. In my spare time, I enjoy video games,...