NFL Picks: Week 10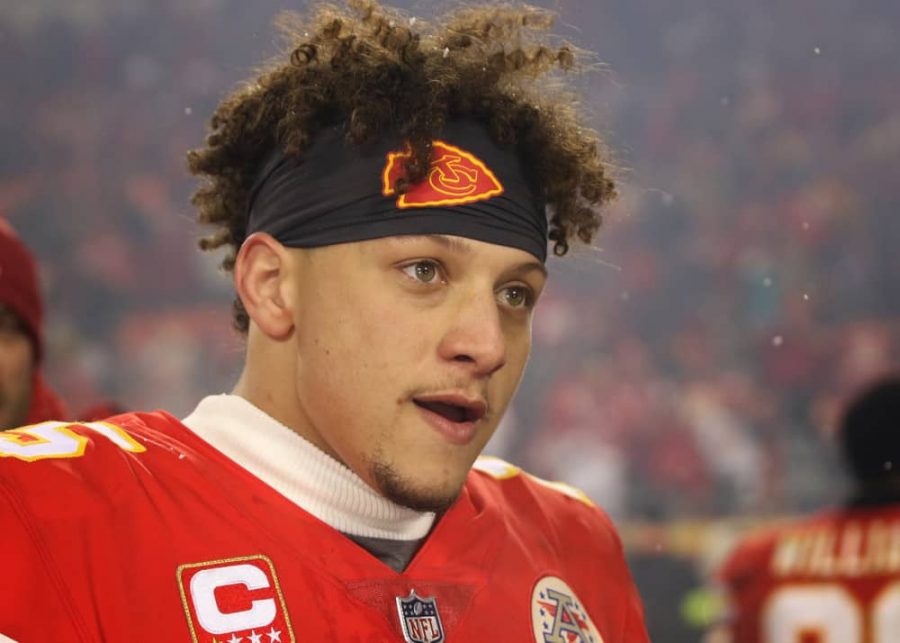 NFL Game Picks: Week 10
My undefeated streak, unfortunately, did not last through a second week, but I still finished a relatively solid 9-5. These results bring my record on the season to 89-45-1. With a lot of potentially tightly contested matchups throughout Week 10, it will be a challenge to keep my win percentage trending upwards after holding firm at 66% after Week 9's matchups. The slate of contentious games for the tenth week of the season starts with…
Los Angeles Chargers (4-5) @ Oakland Raiders (4-4)
Phillip Rivers and the Chargers have had the last few games fall their way. In a rare showing of fortune for a perennially unlucky team, Los Angeles has returned most of their key offensive starters to the field, including franchise kicker Michael Badgely. After inching by the Bears in Week 8 and firing offensive coordinator Ken Whisenhunt, interim Shane Steichen was able to get the most out of Rivers' suddenly recovered surrounding unit that includes Badgely, Melvin Gordon, Hunter Henry, and Russell Okung. After getting Gordon going with two scoring touchdowns and getting Mike Williams involved in the offense, Steichen now has to bring this unit into Oakland with little time to prepare against the Raiders' young and improving defense. While Clelin Ferrell has struggled to apply pressure to opposing quarterbacks throughout the beginning of the season, fellow rookies Maxx Crosby and Trayvon Mullen have been holding their own in the starting lineup. Despite the potential for development that this team possesses defensively, the Raiders are likely going to struggle more with the lack of preparation than the Chargers for this game.
Due to the defense's inexperience, the Raiders' success on Thursday night will have to come at the hands of this offense. While the Chargers are coming off a game in which they only allowed 11 points to the Packers' more potent offense, but Jon Gruden will have his offense better-prepared to keep the ground game going through Josh Jacobs. Los Angeles struggles in the trenches despite the lethal pairing of Joey Bosa and Melvin Ingram off the edge. Jacobs has been among the most efficient runners inside the tackles, and while the absence of center Rodney Hudson will hinder his ability to find space, the linebacking unit can be taken advantage of until Denzel Perryman gets back on track. The secondary will provide more a challenge to Jacobs' backfield mate. Between Desmond King getting his on-field play back on track and Casey Heyward doing his thing, Carr will likely be looking for Darren Waller in a mismatch against Los Angeles' linebackers and safeties.
Chargers: 26, Raiders: 22
Detroit Lions (3-4-1) @ Chicago Bears (3-5)
A key divisional battle between two teams that are losing heat in the NFC North race. While it might be impossible for the losing team to catch up with the Packers and Vikings, the winner will be given a new opportunity to change their season around. The focus on this battle will be on Matthew Stafford and this Lions' offensive line against Khalil Mack and the rest of Chicago's front seven. Kenny Golladay and Marvin Jones will get their opportunities in the secondary, especially if the safeties are focused on slot receiver Danny Amendola and emerging rookie T.J. Hockensen. Chicago will have its opportunity to limit Detroit through getting to Stafford and his backfield committee of replacements for Kerryon Johnson via this up-and-down offensive line. Mack can find a mismatch on the right side of the line against tackle Rick Wagner if left tackle Taylor Decker holds his own.
Mitchell Trubisky has been among the worst starting quarterbacks in the league throughout the 2019 season. Before and after his shoulder injury that kept him out of a pair of games, the former second-overall pick has been absolutely overwhelmed by any defense that gets through this middling offensive front and has cost his teammates with his combination of poor decision making and inaccuracy. While the Lions aren't up to par with the Bears in terms of defensive capability, the running game will likely be gummed up by Detroit's' dominant defensive tackle, Damon Harrison. Being that David Montgomery was the motor of Chicago's offense throughout the second half of Week 9's loss against the Eagles, the rookie running back might struggle to find the same success against a ferocious defensive front. Trubisky will have to take responsibility for this offense's struggles and find holes in the Lions' secondary. Derek Carr found his way through this defense that hasn't been the same without Quandre Diggs providing insurance for a mediocre linebacker unit.
Lions: 23, Bears: 15
Baltimore Ravens (6-2) @ Cincinnati Bengals (0-8)
The Ryan Finley era is underway in Cincinnati after the Bengals benched Andy Dalton heading into their bye week. While Finley will benefit from the extra preparation that the bye week allowed him to grasp Zac Taylor's playbook, the Ravens' reinvigorated defense is a tough test for the fourth-round rookie's starting debut. While Auden Tate and Alex Ericksen have stepped up in the absence of A.J. Green and John Ross, the cornerback trio of Marlon Humphrey, Marcus Peters, and Jimmy Smith will be capable of limiting the receivers' ability to help their new QB. Even worse for Finley, the offensive line that he has to trust to keep his pocket clean has been among the worst in the league and also faces a tough matchup against Baltimore's stout defensive front.
The Ravens won their biggest game of the season to this point on Sunday night against the Patriots, leaving some risk for a hangover-of-sorts for Baltimore. Lamar Jackson's MVP-esque performance against the Patriots' defense could also provide momentum for the sophomore quarterback to dominate a struggling defense. Geno Atkins and the Bengals' defensive front remain a strength in an otherwise paltry defense, but face a tough matchup between this offensive line and Jackson's mobility. However, the secondary will have to make some plays to avoid being picked on by Jackson for the second time this year.
Ravens: 30, Bengals: 12
Buffalo Bills (6-2) @ Cleveland Browns (2-6)
This game feels way too evenly matched for a matchup between 6-2 and 2-6 teams, but both the Bills and Browns are being driven by their defenses while their sophomore quarterbacks attempt to limit their turnover issues. Josh Allen has been able to mask his mistakes throughout the first half of Buffalo's schedule due to a complete defense that's capable of limiting yards on the ground and through the air, as well as make some game-changing turnovers. The re-emergence of Frank Gore next to third-round surprise Devin Singletary has provided Allen with the opportunity to learn how to limit his mistakes as a game manager. Myles Garrett and the rest of the Browns' front four will have success against any offensive line, but the Bills' offensive line has been able to open up holes consistently on the ground. The struggles of fellow second-year player Denzel Ward in the secondary will help Allen find his receivers open down the field.
Even with Baker Mayfield's struggles with ball security, the Browns' offense will provide a tougher test to Buffalo's defense than what they faced against Washington in their previous week. However, after struggling to stop Adrian Peterson in the first half of Week 9's matchup, Sean McDermott needs to ensure his unit comes prepared to limit Nick Chubb on the ground. Stopping Cleveland on the ground has bared fruit for Denver in Week 9, so the Bills will have to rely on Star Lotuleilei and Ed Oliver to clog the trenches. Odell Beckham and Jarvis Landry will have their hands full with Tre'Davious White, Jordan Poyer, and Micah Hyde in the secondary, but still seem poised to break Mayfield out of his slump any week now.
Browns: 20, Bills: 19
Atlanta Falcons (1-7) @ New Orleans Saints (7-1)
Drew Brees is set to explode against the injured Falcons' secondary. If Desmond Trufant cannot suit up for the tilt, Atlanta will be helpless to Michael Thomas running free in the defensive backfield. Isaiah Oliver cannot slow New Orleans' passing attack down on his own. That leaves the dormant front seven to attempt to disrupt what Brees can do in the pocket. Grady Jerrett has a chance of disrupting Brees and limiting Alvin Kamara inside the tackles but can't do it all by himself against one of the league's best offensive lines. Unfortunately, the lack of edge-rushing from Takkarist McKinley and Vic Beasley is very unlikely to provide any help against Terron Armstead and Ryan Ramcyzk.
Matt Ryan might struggle to acclimate himself back to the field during his return after missing a game with an ankle injury against a potent Saints defense. The absence of first-rounder Chris Lindstrom has limited this offensive line's ability to develop into a unit that can protect Ryan, but currently, the offensive line has been getting some sup-par play out of everyone not named Jake Matthews or Alex Mack. The only hope for Atlanta to develop an offense against New Orleans if the line cannot pave the way for Devonta Freeman on the ground would be for Ryan to get the ball out quickly to Austin Hooper, Julio Jones, and Calvin Ridley. Marcus Lattimore and Eli Apple have been solid on the outside, but the linebackers have been the one weak point of this defense and could allow some plays over the middle.
Saints: 38, Falcons: 20
New York Giants (2-7) @ New York Jets (1-7)
While this year's edition of the Snoopy Bowl isn't likely to set the world on fire, this Jets-Giants matchup features some interesting links between the teams. Outside of the trading of Leonard Williams to Big Blue before the trade deadline, second-and-third-overall picks Saquon Barkley and Sam Darnold will always be linked due to the potential of the Giants taking Darnold before choosing Barkley. A season and a half have passed since these two franchise cornerstones were drafted, and neither New York team can say that their quarterback is capable of leading them to a Super Bowl. However, Saquon Barkley has helped rookie quarterback Daniel Jones when healthy this year, yet again proving that he is among the league's best at his position. Also helping Jones out on offense will be a suddenly intriguing receiving corps of Golden Tate, Darius Slayton, and Cody Latimer to group with Evan Engram at the tight end position. While the safety play coming from Gang Green has been solid, as is Brian Poole's play in the slot, the outside cornerbacks have been largely atrocious. The loss of Trumaine Johnson might actually help things for Gregg Williams' secondary, as Johnson was among the worst cornerbacks in the league throughout the first half of the season.
On the other side of things, Williams will have his chance to exact revenge against his former team through their mediocre offensive line and play his way into a big contract. While the defensive front isn't on par with some of the league's best, the Giants front seven has become a strength of the team with the added help of Dexter Lawrence in the trenches. Sam Darnold will likely have to (unfortunately) rely on Adam Gase to scheme up a quick passing game to keep his QB upright. To make things worse, the Jets are unlikely to field Le'Veon Bell for Week 10's matchup, leaving the USC product to rely on his receivers in a good matchup against a weaker secondary. If Darnold can get his rhythm going early in MetLife on Sunday and wait out some bad decisions by Jones on the other side of the ball, then Adam Gase might be able to celebrate his second win of the season.
Giants: 23, Jets: 17 
Arizona Cardinals (3-5-1) @ Tampa Bay Buccaneers (2-6)
Bruce Arians and Todd Bowles find themselves coaching against their former team, as the Cardinals visit Tampa on Sunday. Because of Kyler Murray's continued acclimation to the speed of an NFL game, Bowles will have to overwhelm Arizona's offensive line. The combination of Ndukamong Suh and Shaq Barrett has not made too many headlines since September, thanks to the turnover bug biting Jameis Winston throughout October, but could find success against an improving, but not yet great offensive front. Meanwhile, Murray will have to keep his eyes on Tampa Bay's inexperienced secondary and make plays downfield before the defense can get there. Russell Wilson followed that formula to a tough Buccaneers win last week and it's up to Kliff Kingsbury to help his rookie quarterback find the same holes in the same defense.
Meanwhile, Tampa Bay's offense continues to show signs of getting it together, providing just enough hope for the Bucs to lose their fourth straight contest against the Seahawks. However, Winston's solid performance can be a sign of things to come against Arizona. The first step to that will be to continue Ronald Jones and Peyton Barber's success on the ground. After limiting Tevin Coleman and the 49ers' rushing output on Thursday night, it might be easier said than done for Arians to establish the run. While Winston seems to have a solid matchup against the Cardinals as Patrick Peterson returns to form in the secondary, but faces an equally-potent pass rush to the one he practices against. Terrell Suggs and Chandler Jones will cause fits for Winston if he begins to hold onto the ball for too long. However, Mike Evans and Chris Godwin will be in the prime position to bail out the former first-overall pick from coverage sacks and forcing throws.
Cardinals: 27, Buccaneers: 20
Kansas City Chiefs (6-3) @ Tennessee Titans (4-5)
While not guaranteed, the Chiefs are likely to have Patrick Mahomes back after missing Week 9's tilt against the Vikings. Luckily, either way, Matt Moore proves capable of taking advantage of his surrounding weapons in place of the 2018 MVP. Tennessee has a solid defense in their own right that is likely capable of forcing Mahomes to be uncomfortable in his pocket, but the contributions of Jurrell Casey and Jeffery Simmons along the defensive line won't be enough to stop Tyreek Hill and co. having a chance to run free on the Titans' secondary, given the absence of Malcolm Butler for the remainder of the season. The mismatch Mike Vrabel faces in the passing game can be minimized through stopping Kansas City's committee-by-backfield and putting some pressure on Mahomes to move on his bum knee.
Ryan Tannehill was handed the first loss of his Tennessee career in Week 9 against Carolina. Outside of some questionable decisions, he remained solid with the help of Derrick Henry's big day. The Chiefs' defense doesn't possess any names at the level of Luke Kuechly's but has continued to show signs of success, especially along the front seven, despite Chris Jones missing a couple of games due to injury. Taylor Lewan and the offensive line will have to ensure that they can keep Tannehill upright while continuing to open lanes for Henry. Corey Davis and the rest of the Titans' receiving corps has looked better under Tannehill's direction, but can't be considered a mismatch against this Chiefs' secondary, which has taken strides in their own right.
Chiefs: 29, Titans: 23
Miami Dolphins (1-7) @ Indianapolis Colts (5-3)
After securing their first win of the season, the Dolphins take their momentum into Indianapolis to face off against a Colts team that might be missing starting quarterback Jacoby Brissett. The injuries the Colts have dealt with have harmed the team's chances to run away with the division lead, but are likely going to look at this game as an opportunity to steal the steam the Dolphins are looking to gain. Regardless of Brissett's appearance under center Sunday, Frank Reich will benefit from the likely return of T.Y. Hilton, who also missed last week's matchup, and get as many targets to his favorite receiver as he can. While the Dolphins' secondary hasn't been overly impressive, they have a chance to take away the passing game if they can limit Hilton, as the remaining cast of receivers hasn't yet emerged for this offense. Miami's defensive front will have their hands full with their matchup, as well. Marlon Mack usually has plenty of real estate behind Quenton Nelson's offensive line, leaving Christian Wilkins and Davon Godcheaux scrambling to plug the holes in the trenches.
On the other side of the ball, Indianapolis remains ravaged by injuries despite returning Darius Leonard and Malik Hooker from their own respective bumps and bruises. The Colts remain without a solid number-one cornerback to stay on receivers, though they will have one less receiver to face against Miami due to the likely absence of rookie Preston Williams for the season. The running game? Also lacking, as Mark Walton will be missing four games due to suspension. While this Colts team as a whole remains on the mend, Justin Houston and this defensive line should prove to be capable of running through the Dolphins' continuously shaky offensive line.
Colts: 26, Dolphins: 13
Carolina Panthers (5-3) @ Green Bay Packers (7-2)
Aaron Rodgers and Aaron Jones put up rare duds in a shocking loss to the Chargers in Los Angeles. Rodgers' performance wasn't necessarily poor, though he was unable to get much help from his surrounding unit. However, Green Bay's most recent loss seemed to be more of an outlier than anything. Jones will likely be able to get himself back going against a run defense that has struggled to contain the likes of Derrick Henry and Tevin Coleman in recent weeks while Rodgers will help receiver Davante Adams return to speed in his second game back from a nagging toe injury. Luke Kuechly and this Carolina defense will have to take advantage of an average interior O-line to limit Jones' opportunities on the ground and force the Packers' star quarterback to do it all for their team again. Easier said than done, especially with Brian Burns' play dipping off through the second quarter of the season.
On the other side of things, the Panthers' brief quarterback controversy was put to rest with the decision to put Cam Newton on IR for the remainder of the season. Now, the Packers' defense can lock on to the duo of Kyle Allen and Christian McCaffery in the backfield. While Allen has been solid in place of Newton, he has been unspectacular as a leader when McCaffery has been limited on the ground. The formula for both teams' success during Carolina's time of possession is to focus on the ground game. If the Stanford product can prove capable of breaking free against a potent front seven and keep the pressure off of Allen in the passing game, the Packers' chances for a second-straight loss is surely to increase. On the other hand, it's hard to see the Panthers winning this game if their quarterback is forced to test Jaire Alexander and Green Bay's up-and-down secondary with only D.J. Moore and Curtis Samuel in tow.
Packers: 31, Panthers: 21
Los Angeles Rams (5-3) @ Pittsburgh Steelers (4-4)
The Steelers find themselves in a 4-1 stretch that has the team back in the thick of the Wild Card race. Most of that success has come at the back of a resurgent defense. While T.J. Watt and Casey Heyward's assault on opposing offensive lines won't get the headlines that the Killer B's did throughout the mid-2010s, this team has only allowed over 24 points once since Week 2. While the Rams' offense is far from a liability, Jared Goff will likely be subject to a lot of pressures behind his offensive line that only features one starter with a PFF grade of over 56. Asking Andrew Whitworth to block the bodies on this front seven is a lot to ask, even with the absence of Stephon Tuitt. If the defensive front can get through to Goff and Todd Gurley in the backfield consistently, the Steelers will likely be able to pull another upset at home in Week 10. Goff's only hope will be to get the ball out early and often to his receivers on the outside. The absence of Brandin Cooks hurts, but the former Cal quarterback can still look to All-Pro candidate Cooper Kupp and 1B option Robert Woods against Pittsburgh's middling secondary.
Luckily for the Rams, the Steelers' offensive line hasn't been as solid since losing Ramon Foster to injury, paving the way for Aaron Donald to have a big day in the trenches. Mason Rudolph finds himself in a similar situation as Goff of having to avoid pressure in the pocket and find his receivers quickly. Pittsburgh doesn't have a running back in the backfield that can be considered a similar caliber to Gurley, even with his arthritic knee. That being said, Jaylen Samuels offers more of a presence than the former Georgia running back in the passing game. After catching all 13 of his targets for 73 yards in Week 9 against the Colts, Los Angeles will be on high alert to stop Rudolph's new favorite target. With Jalen Ramsey likely mirroring Juju Smith-Schuster throughout this matchup, it's important that the former third-round pick continues to find Samuels as an outlet.
Rams: 28, Steelers: 20
Minnesota Vikings (6-3) @ Dallas Cowboys (5-3)
Sunday Night Football will feature an intriguing matchup between superstar running backs and quarterbacks that still need to prove their mettle to their current team. Kirk Cousins and Dalvin Cook have gotten things together with the help of some complaining by star receivers Stefon Diggs and Adam Thielen. While Thielen might continue to sit out with a hamstring injury, the offensive line's improvement has been able to fuel a balanced attack out of the backfield for Minnesota. If Leighton Vander Esch's absence continues into Week 10, Cook could find some extra success in the second-level of the defense. Cousins, on the other hand, might not get off so easy against Robert Quinn and Demarcus Lawrence on the edges. He will have to ensure that he can deliver the ball accurately enough to Diggs with star cornerback Byron Jones blanketing the receiver. If not, Laquon Treadwell might have to make the most of his targets, which in the past would scare any reader at the sight of this sentence. Treadwell proved to be a solid secondary option for Cousins against Kansas City, giving hope to the former first-rounders football career moving forward.
On the other side of things, Dak Prescott and Zeke Elliot will have their hands full with Minnesota's front seven. Eric Kendricks has ascended into the upper-echelon of off-ball linebackers in his fifth year as a Viking and could prove to give Zeke fits even with the help with his healthy offensive line. With Tyron Smith and La'el Collins back in the fold, the risk for Dallas to fully implode like they did against the Jets in Week 6 decreases exponentially, but they will still need Prescott to deliver against this struggling secondary. Trae Waynes and Xavier Rhodes have brought their struggles into the 2019 season with no signs of redemption, which paves the way for Amari Cooper and Michael Gallup to run free for the second straight game.
Cowboys: 24, Vikings: 21
Seattle Seahawks (7-2) @ San Fransisco 49ers (8-0)
The Seahawks are the latest team to get a chance to knock off the only remaining undefeated team in the league. The big narrative of this matchup will be Russell Wilson facing off against the best defense in the NFC. Wilson's MVP-level run through the first half of the season has provided most spectators two obvious conclusions when watching Seattle's offense. The first: Wilson is doing it mostly alone. The offensive line hasn't been able to take a step forward despite Duane Brown's solid play as the blindside protector. Wilson's biggest help throughout the first nine games has been the contributions from his skill positions. Tyler Lockett, D.K. Metcalf, Chris Carson, and potentially Josh Gordon will help take the burden off of Wilson against San Fransisco's ferocious front four. While the 49ers' secondary has been lifted by the resurgent play of Richard Sherman, the former Seahawks cornerback and the rest of San Fransisco's defensive backfield will have a tough test against a suddenly star-studded receiving corps. Carson's ability to help his team on the ground despite his O-line's struggles will also be tested against a front seven scrambling to recover from the loss of linebacker Kwon Alexander.
On the other side of things, Seattle's secondary showed more signs of struggles against Jameis Winston last week despite the turnover-prone quarterback playing in hostile territory in Seattle. It's important that they limit Jimmy Garappolo's success in the air, as the former Patriot has already shown what he can do if a defense overcommits to the stopping the run. After tossing four touchdowns in Arizona on Thursday night, the unit surrounding Shaquill Griffin will have to step up to the task. While the names behind Niners' success aren't as recognizable as the ones on Pete Carroll's offense, Emmanuel Sanders and George Kittle are likely to find some room in Seattle's defensive backfield on Monday night. Meanwhile, on the ground, the absences of Mike McGlinchey and Joe Staley on the ends of the offensive line have not stopped the combined success of Tevin Coleman and Matt Breida out of the backfield. It's a tough task for Jadeveon Clowney and this front seven to stop their opposition through the air and on the ground consistently when they operate behind a consistently formidable front like San Fransisco does.
49ers: 30, Seahawks: 26
Check out more NFL-related content on www.queuesports.com.
About the Contributors
Matt Quiros,
Born and raised in Brick Township, New Jersey, I developed my interest in writing through using it as a platform to share my opinions related to professional...