GTRCC Foundation to Award $10,000 in Scholarships in 2020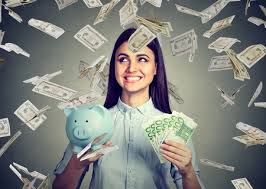 The Greater Toms River Chamber of Commerce along with chamber member partners: Jersey Mikes Subs, Meridian Environmental Services Inc., Pilot Real Estate Group, RE/MAX Real Estate, LTD., SocialTrend Marketing Solutions, Davison·Eastman·Muñoz·Paone, P.A., John F. Peto Studio Museum, Community Medical Center, Narcissus Florals, Exit 82 Theatre Company, BHI Insurance, Jersey Coast Appliance, American Institute and the Kirsten Family is pleased to announce they will be awarding over $10,000 in scholarships at their Annual Scholarship Cocktail Reception taking place June 2020.
Scholarships are open to members of Greater Toms River Chamber of Commerce, their employees and the children of either, as well as students and residents of the defined geographical location of the Greater Toms River Area. Ex: Toms River, Manchester, Beachwood, Pine Beach, etc. Sending school & home sending district need to be within the Greater Toms River area.
To apply for the GTRCC Foundation Scholarship and for additional information about the foundation, please visit:  www.gtrccfoundation.org.