Recording Academy Recognizes Music's Creators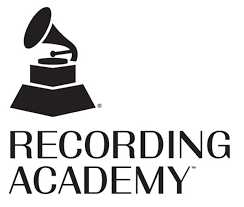 The Recording Academy launched a global, social media campaign on October 25 across
social platforms in order to give credit to those who work behind the scenes in music.
The Academy shares their concern for the lack of credit today to people who work
"behind the record" and make it possible for your favorite artists to release music. These are
people such as music producers, instrumentalists, recording engineers, etc.
"Credits have been a casualty of the digital age," the Academy said. "For all that we
gained with streaming we lost in the opportunity of recognition and even discovery."
Without handheld records, not many take the time to find out who is behind their favorite
song or album. Credits do more than look pretty on the sleeves of album covers or in booklets.
They influence others. Grammy winner Brandi Carlile took to Instagram to share the importance
of such credits.
"Without liner notes, I would never have discovered so many of my musical heroes,"
Carlie said.
Though the campaign just initiated, this is not a new cause. Over the last few years,
many artists began to make a point of thanking those who worked on their record, to remind
people that it takes a team. At the 2019 Grammys, Rhythm and Blues artist H.E.R. accepted her
award recognizing the talent who helped her get to that point.
"I really don't feel right being up here by myself because I didn't do this by myself,"
H.E.R. said. "I didn't get on this stage by myself."
The Grammy website features a list of records, accompanied with the credits for
everyone who contributed. Artists such as Taylor Swift, The Lumineers, Alicia Keys, Cage The
Elephant, and more have already shared their support for the project. The website also highlights
creators with a section titled, "The Roles Behind the Record" to educate on what is required of
each person to get the record completed and out to the public.
Visit https://grammy.com/behindtherecord for more information or @recordingacademy
on instagram. Downloadable images are available on the website to post on social media and
promote the campaign, as well as to encourage musicians to credit their collaborators. Share
posts and credits using #GiveCredit and #WeAreMusic.