Actor and Comedian John Witherspoon Dies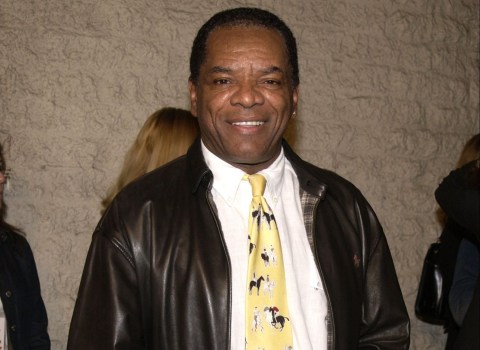 Comic and actor John Witherspoon, known for his role as "Mr. Jones" in Ice Cube's "Friday" movies, has died at the age of 77.
Witherspoon's family confirmed his death via Twitter at 1 a.m. Wednesday.  Witherspoon had a long career as a stand-up comedian and actor, having been active for 42 years. Apart from the "Friday" series, Witherspoon was prominently known for roles in TV shows such as "The Boondocks", "The Proud Family", "The Wayans Bros", and "Black Jesus." He also guest starred in notable shows such as "Bojack Horseman", "Kim Possible", "Anger Management" and "The Fresh Prince of Bel-Air."
The Witherspoon family wrote via Witherspoon's Twitter: "It is with deep sadness we have to tweet this, but our husband & father John Witherspoon has passed away. He was a Legend in the entertainment industry, and a father figure to all who watched him over the years. We love you 'POPS' always & forever." -The Witherspoon Family" via @John_POPS_Spoon
He survived by his wife Angela and his sons Alexander and J.D. Witherspoon's older son, J.D. Witherspoon, tweeted: "So…my Dad died today & honestly I'm not sure how to feel. I'm sad, but I'm also happy 4 all the great times we had together. We'd roast each other like homies more than Father & Son, and I really liked that. He was my best friend & my idol." Love U Dad…I'll miss u." via @jdwitherspoon
Fans all around the country and the world expressed their condolences over various social media. "John Witherspoon", "RIP Pops" and "Boondocks" were the top 3 topics on Twitter's trending page minutes following the confirmation of his death.