Tech Review: GOOGLE PIXEL 4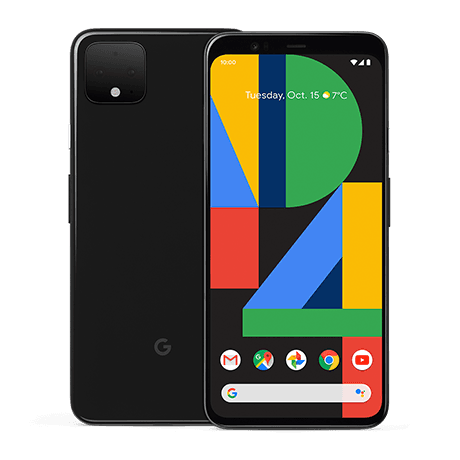 Hang on for a minute...we're trying to find some more stories you might like.
GOOGLE PIXEL 4: IS IT A PHONE WORTH BUYING?
The highly anticipated Google Pixel 4 and it's XL version is set to release on October 24, 2019. The phone was announced on the 15th of October and since then, lots of information as been brought to the public. As of now, Google's new phone is receiving mixed reviews from critics for its overall design and tech. So, is it a phone worth buying?
Here are the specs for the Google Pixel 4:
Display: 5.7 inch Full HD+; 441 PPi
Battery: 2,800mAh
Processor: Qualcomm Snapdragon 855, Neural Core
Memory: 6GB RAM
Storage: 64GB, 128GB
Cameras: 12MP Dual-Pixel and 16MP Telephoto
Audio: Stereo Speakers
Features: Face Unlock, Motion Sense
OS: Android OS with three years of security and OS updates
 Here are the specs for the Google Pixel 4 XL:
Display: 6.3 inch Full HD; 537 PPi
Battery: 3,700mAh
Processor: Qualcomm Snapdragon 855, Pixel Neural Core
Memory: 6GB RAM
Storage: 64GB, 128GB
Cameras: 12MP Dual-Pixel and MP Telephoto
Audio: Stereo Speakers
Security: Titan M Security Mode
OS: Android OS with three years of security and OS updates
The Google Pixel 4 and XL will come in three different colors: white, matte black and orange. The base Pixel 4 is being sold for $799, whereas the XL version is being sold for $899. The headphone jack is removed and instead has a USB C port in its place. This port is used for both charging and plugging in headphones. It should also be noted that the Pixel 4 does not come packaged with a pair of headphones.
The Pixel 4's OLED screen makes visuals appear vibrant. Whether it be taking pictures or watching videos, the colors will stand out and look absolutely stunning. It may not be as immaculate as the iPhone 11 Pro Max, however, is almost as good. On the front, the Pixel 4 has two camera lenses raised on a square module. The camera runs on Google Camera 7.1 and is able to capture pictures and video in 4K resolution, much like a DSLR camera. It should be noted that the cameras on the Pixel 4 shoot wide shots, not ultra wide.
The Pixel 4 will unfortunately run at 6GB of RAM and not 8GB. Despite this, the phone runs very smooth with little lag or slowdowns, even with a ton of apps open. This is a Google phone, therefore it runs on Google's latest operating system and Android 10 which proves to work absolutely well. It also comes with an updated version of Google assistant with a robust amount of new voice features. There is also a new voice recording app which allows the user to record their own voice and transcribe the audio into text in real time.
There is a glaring privacy issue with the Pixel 4. The phone can be unlocked through facial recognition with the user's eyes closed. For instance, it is possible if the user is passed out, someone can unlock the phone just by scanning their face. Google is aware of the problem and will eventually patch it in an update coming within months. Another complaint is the Pixel 4's MotionSense System. It allows the user to use hand waving gestures to operate the phone, however making hand gestures has proven to be obnoxious, tedious, and nothing more than a gimmick.
The Verdict
I would not recommend the Pixel 4 for anybody looking to purchase a new smartphone. Google's new phone may have the groundbreaking voice recording app, but that seems like the only innovative feature the Pixel 4 has to offer. The Pixel 4 suffers from subpar qualities compared to its competitors such as an inferior camera, weak amount of storage, and only runs at 6GB of RAM. This is Google's state of the art phone, however it doesn't have state of the art specs and the product is being sold for a large expense. Its competitors have much better specs and they are being sold at nearly the same price as the Pixel 4. If you plan on purchasing the Pixel 4, I would also hold out on using face recognition until it has been fixed. I say that the Google Pixel 4 does not meet 2019 standards.
About the Writer
Louis Cardenuto, Staff Writer
I'm Louis Cardenuto, a mass media broadcasting major. I enjoy writing about tech, music and anything trending in the news. I hope you find my articles...