NFL Game Picks: Week 7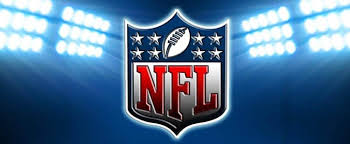 My record in Week 6 was 5-9. Six weeks through the NFL season, my record stands at 53-37-1. My last week was surpassed Week 5 for my worst record of the season to this point, dropping my win percentage from 62% to 59% on the 2019 regular season.
Kansas City Chiefs (4-2) @ Denver Broncos (2-4)
Patrick Mahomes faces another challenge against a Broncos defense that has been stellar since losing pass rusher Bradley Chubb for the season. The MVP has shown some issues with ball security in recent weeks but has mainly been able to make up for a defense that has struggled to face opposing offenses. Penalties were a big issue in their loss against Houston, as was the running defense. Phillip Lindsay and Royce Freeman will look to continue their strong sophomore campaigns against Steve Spagnulo's unit. Juan Thornhill and Tyrann Mathieu have been solid in limiting chances over the top for the most part, but the strength of Flacco's passing game doesn't come from the deep ball. It's about getting the ball to Courtland Sutton or dumping it off to Emmanuel Sanders in the slot. This game will be much more difficult for the Broncos if Sanders is unable to suit up for Thursday's matchup due to a knee injury, as Courtland Sutton will draw the attention of most of Kansas City's secondary.
On the other side of things. Mahomes seemed to miss Tyreek Hill on the field for Kansas City, and quickly found him in the end zone twice in his return in Week 6. It will be up to cornerback Chris Harris and safeties Kareem Jackson and Justin Simmons to keep the roof from blowing off. For Denver to win this contest, the secondary has to maintain Hill and Travis Kelce while taking advantage of a poor offensive line via Von Miller. Hill's ability to make a living off of an improving Broncos' secondary will be the most crucial part of Thursday's game.
Chiefs: 28, Broncos: 20
Miami Dolphins (0-5) @ Buffalo Bills (4-1)
The Dolphins plan to throw Josh Rosen back to the sharks on Sunday after sitting out during the fourth quarter of Week 6's loss against Washington. While Rosen needs all the experience he can get to better deal with tougher situations in the future, the Bills defense presents a more dangerous defense than the team that harassed the sophomore quarterback only a week prior. The offensive line is in competition with the Bengals and the Jets for the worst unit in the league. The challenge they face against Buffalo's trio of edge rushers and Ed Oliver on the inside is an overwhelming loss on paper. Rosen will likely encounter issues to get the ball into the hands of his playmakers as well. Tre'Davious White and Levi Wallace are aided by a top-notch safety duo of Micah Hyde and Jordan Poyer, forcing Albert Wilson, Preston Williams, and Devante Parker to get their yards underneath.
While the Dolphins' offense seems to be heading straight into a brick wall, their own defensive unit finally showed signs of life as a group. Outside of Terry McLaurin's two-touchdown day, Brian Flores' squad showed signs of rallying to the ball. The young secondary is finally showing some signs of fending for itself since losing Minkah Fitzpatrick, despite most of those signs coming from Case Keenum's inconsistent arm. Raekwon McMillan has done a fantastic job roaming the middle in the aid of his defensive backs and will help force Josh Allen into some bad decisions. While the edge-rushing coming from Miami's front seven is lacking potency, the defensive interior consisting of Christian Wilkins and Davon Godchaux will have some chances against Buffalo's mediocre interior offensive line, limiting Frank Gore and Devin Singletary's success out of the backfield. There won't be a lot of offense in this game from either side as long as the secondary doesn't take a step back from last week's inspiring showing.
Bills: 29, Dolphins: 13
Jacksonville Jaguars (2-4) @ Cincinnati Bengals (0-6)
The Bengals are approaching the mid-way point of the season without a first win. While the winless record looks disappointing for Andy Dalton and co., this team nearly pulled out wins against the Seahawks, Bills, and Cardinals. Dalton will need his offensive line to get it together in the same week to find his first win this week against Jacksonville. Especially the offensive line will have their hands full. Even with the loss of Jalen Ramsey in a trade to the Rams, Calais Campbell and this Jaguars' front seven is prepared to do some damage against a front that seemed to finally hold their own in recent weeks after a miserable start. The secondary is obviously in a rougher spot with the loss of their star cornerback, but Tyler Boyd is currently the only reputable option available for his quarterback while A.J. Green, John Ross, and Tyler Eifert deal with injuries. Joe Mixon will have to deal with just as much attention from the defense as Boyd will, limiting opportunities for the top two healthy offensive options for Cincinnati.
Gardner Minshew will have a much more manageable challenge than Dalton will. The Bengals defense is fresh off allowing over 200 passing yards and 150 rushing yards to Lamar Jackson, indicating that the savvy quarterback will have his opportunities to extend some plays. Behind an equally inconsistent offensive line to the Bengals, Minshew and running back Leonard Fournette will have to rely on some improvisation against Geno Atkins in the trenches. If the offensive line can keep the opposing front at bay, then Jacksonville's rookie quarterback will be able to pick apart a lacking defensive backfield.
Jaguars: 21, Bengals: 14
Minnesota Vikings (4-2) @ Detroit Lions (2-2-1)
The Lions have to be frustrated that the referees essentially took the game away from Detroit against Green Bay due to two poor calls against Trey Flowers in the fourth quarter. Despite going into Week 7 with a .500 record, the Matt Patricia's squad might be the most impressive NFC North team throughout the 2019 season. Their best opportunity to prove their mettle, however, is to defeat a team led by a quarterback who struggles against playoff-caliber competition. Kirk Cousins was able to show up against a porous Eagles secondary with the help of Stefon Diggs and Adam Thielen, but the inside-outside combination of Justin Coleman and Darius Slay at the cornerback position will provide a tougher challenge to the former Washington starter. While Detroit's linebackers are similarly poor to the Philadelphia unit that the Vikings lit up in Week 6, the front four will be in a solid position to pressure Cousins and limit star running back Dalvin Cook on the ground. Damon Harrison Sr. has a favorable matchup in the trenches against struggling rookie Garrett Bradbury.
Matthew Stafford will look to continue to torch defensive backs downfield in what is on pace to be the best season of his career post-Calvin Johnson. The Vikings' front seven remains among the best the league, fueled by standout edges Danielle Hunter and Everson Griffen. While the offensive line will have their hands full with Minnesota's pass rush, Stafford will be able to make easy pickings of Minnesota's lesser cornerbacks if he can be kept upright. Safeties Harrison Smith and Anthony Harris fortify the roof of this defensive backfield, likely keeping the number of flea flickers in this match relatively low compared to Monday night's game. Though, Kerryon Johnson will be just as dependent on his O-line to find some breaks in this defense.
Lions: 28, Vikings: 26
Oakland Raiders (3-2) @ Green Bay Packers (5-1)
Aaron Rodgers and Derek Carr have handed the Bears their only two losses of the season so far. Both quarterbacks have been able to rely on their new coach to add some intrigue and consistency to their offense, while productive offseasons have netted these two units improvements on their defense. However, the Packers are much further ahead of the Raiders in regards to overall roster-strength. Rodgers benefitted from the return of Jamaal Williams in the backfield to complement Aaron Jones but continues to lose help in the receiving corps. Davante Adams might not be very far from returning from his foot injury, though Green Bay now has to monitor the statuses of Geronimo Allison and Marques Valdez-Scantling. Oakland's secondary has been improving consistently throughout the season and the lack of receivers on the field for Matt Lafleur's group pairs for an advantage to Jon Gruden, but Rodgers outclasses the entirety of this defense on his own. Unless Clelin Ferrell and this defensive front can get at Rodgers and ruin his rhythm, the Packers might be in store for a big day offensively regardless of the receivers that play with him.
Derek Carr's squad will look to keep pace with the Packers' offense, though his challenge will come against a defense that possesses more talent than Oakland. The offensive line's improvement deserves a lot of credit for their 3-2 start and will continue to if they can maintain Za'darius and Preston Smith along the edges. With time, Carr will be able to get the ball downfield to Darren Waller and Tyrell Williams. More importantly, Gruden will be able to control the tempo to this game if he can get Josh Jacobs running effectively through the tackles. The rookie running back played a big part in wearing down Chicago's run defense and will look to continue his success through Oakland's bye week. If Jacobs can slow this game down and directly limit the time that Aaron Rodgers gets on the field, Oakland can sneak away with the win.
Packers: 31, Raiders: 17
Los Angeles Rams (3-3) @ Atlanta Falcons (1-5)
With the news of Aqib Talib being lost for the season to a rib injury, the initial thought was that Marcus Peters would have to carry the defensive backfield for the Rams to end the 2019 season. Now, Marcus Peters will end the season in Baltimore after being traded to the Ravens and Jalen Ramsey will be taking his role as the primary cornerback for Los Angeles after his acquisition from the Jaguars. Eric Weddle and Nickell Robey-Coleman will have to ensure that Julio Jones, Austin Hooper, and Calvin Ridley are kept in check despite the changes to the starting lineup, but the addition of Ramsey will help this secondary greatly in the long run. Furthermore, the addition of Kenny Young to the inside of the defense will help keep the tight end in check, as well as running back Devonta Freeman, but remain without a proven answer for Atlanta's receivers if Ramsey needs a week to acclimate before he can play. The key for Los Angeles to overcome their potential struggles in the secondary is the front seven's ability to get pressure on Matt Ryan through a subpar offensive line. Aaron Donald will likely show up in the stat sheets for L.A. regardless of the game's outcome.
On the other side of the ball, the addition of Austin Corbett from Cleveland helps minimize the loss felt on the offensive line from Joe Noteboom's season-ending knee injury. That being said, this interior offensive line will likely struggle against Grady Jarrett. Jarrett and Adrian Clayborn's presence in the trenches will limit Jared Goff's comfort in the pocket. Todd Gurley's availability for Week 7's game becomes much more important if Goff's struggles continue. Going in the Rams' favor, Desmond Trufant might miss this contest with a nagging toe injury; so if Goff can find holes in this secondary, then he should be able to find his receivers down the field.
Rams: 35, Falcons: 19
Houston Texans (4-2) @ Indianapolis Colts (3-2)
The development of Laremy Tunsil as the anchor of the offensive line has been a huge key to Houston's impressive start. After a middling 2-2 start, the offensive lineman began to round out his play, especially in pass protection, allowing quarterback Deshaun Watson some security in the pocket for the first time since Duane Brown was traded in 2017. With a matchup against Justin Houston coming up, the former Dolphins tackle will get a challenge in keeping the star pass rusher at bay after he decimated the Chiefs' offensive line in Indianapolis' most recent game. Outside of Houston and the potential returns of Darius Leonard and Pierre Desir in Week 7, this Colts' defense is largely sub-par due to injuries picked up by almost all of their standout players. Kemeko Turay is out for the season and Malik Hooker is likely out for another quarter of the season at least. Watson will be able to avoid some extra pressure through the absence of key defensive players on the other side of the ball and rely on Deandre Hopkins and Will Fuller to continue their dominant play. With the play of Duke Johnson Jr. and Carlos Hyde becoming more consistent out of the backfield, the Texans will likely be able to organize a balanced attack against their AFC South Rival.
On the other side of the ball, Jacoby Brissett has not been perfect since picking up the reigns for Andrew Luck, but the third-year quarterback has shown the chops to potentially help Frank Reich's squad make the playoffs despite their star quarterback's surprise retirement. The Texans have some injuries plaguing the secondary with the absences of Bradley Roby and potentially Jonathan Joseph. Whether Joseph is active to match up against T.Y. Hilton or not, the quarterback-receiver connection in Indy has developed quickly throughout the season and will reap benefits regardless of who he faces. While the secondary faces some potential struggles, the Texans' front seven will look to fight through a tough offensive line to disrupt Marlon Mack out of the backfield. Having Mack churning yards and burning time for the Colts' offense allows this team to match with the Texans offensively even without the same offensive firepower as Deshaun Watson's unit. If this Houston front can disrupt both the running game and Brissett's pocket, putting up a similar offensive output to the Texans could be impossible for the Colts.
Texans: 28, Colts: 21
San Fransisco 49ers (5-0) @ Washington Theismanns (1-5)
The 49ers were not expected to be one of the last two remaining undefeated teams going into this season. Now, they find themselves with the opportunity to stretch this win streak into Week 8 against a weak matchup. Washington was a Dolphins' two-point conversion away from falling to 0-6, so it's hard to find an area on this roster that can be mentioned in the same breath as Kyle Shanahan's squad. The 49ers' defense has an especially opportune matchup in this game. Nick Bosa and Dee Ford have been able to wreak havoc on the edges with some interior help from DeForest Buckner and Arik Armstead. The improvement surrounding Richard Sherman in the secondary paired with Kwon Alexander and Fred Warner manning the middle of this defense has left this unit largely without a weakness. Meanwhile, Washington can only look to Terry McLaurin to do damage while a promising running back duo of Chris Thompson and Adrian Peterson has struggled to consistently get going behind an offensive line that is sorely missing Trent Williams. With only Brandon Scherff serving as a plus-blocker on this line, it will be tough to expect Case Keenum's group to get things jumpstarted offensively against one of the best defenses in the NFL.
Washington matches up a little better against San Fransico's offensive unit. Due to the injuries picked up by tackles Joe Staley and Mike McGlinchey, Jimmy Garappolo and his vaunted running game will have to face a few more question marks than they're used to. The absences of their tackles did not seem to affect them last week in their loss against the Rams, so the duo of Justin Skule and Daniel Brunskill has a chance to hold up again against Ryan Kerrigan and Montez Sweat on the edges. Da'Ron Payne manning the middle adds pressure to the healthier portion of the offensive line as well. Despite this, Kyle Shanahan has a knack for scheming runs and will be able to break a few regardless of the seemingly poor matchup. If Washington's defense gets caught playing too many guys in the box, it will be tough to rely on cornerback Quinton Dunbar to contain 49ers' tight end, George Kittle. Likely, the standout defensive back will remain outside on a young receiver while Kittle runs open on a fair share of plays.
49ers: 30, Washington: 12
Arizona Cardinals (2-3-1) @ New York Giants (2-4)
The return of Patrick Peterson comes at a perfect time for the Cardinals. The star cornerback will be able to return to game speed against a lacking New York passing game. Daniel Jones has shown equally as much negative as positive throughout his first four starts of the season. The injuries to Sterling Shepard and Evan Engram remain to plague this offense as well. Due to this, Arizona will be able to focus on limiting Golden Tate in the slot and impressive rookie Darius Slayton on the outside. Vance Joseph's defensive front will be able to apply some pressure to the opposing rookie quarterback, allowing for some poor decisions from Jones. Saquon Barkley also nears his return from a sprained ankle but might still be another week away from seeing the field. If Barkley can go for this matchup, his ability to keep the defensive front guessing on who to defend out of the backfield will break this game open.
As for the other rookie quarterback starting in this matchup, first-overall pick Kyler Murray is missing a big name from his skill position players as well. Wide receiver Christian Kirk is unlikely to play in Week 7 due to a nagging ankle injury picked up in Week 4. Murray will have to rely on Larry Fitzgerald and David Johnson out of the backfield for when he's feeling the pressure. While the Giants' safeties have been playing mostly well, their corners have been atrocious throughout six weeks of NFL football. Murray will likely be able to find his guys underneath often. Johnson's viability on the ground will be limited behind a meh offensive line that will have its hands full dealing with a solid defensive trio of Demarcus Lawrence, B.J. Hill, and Dalvin Tomlinson, so most of his meaningful touches are likely to come through the air
Cardinals: 27, Giants: 13
.
Los Angeles Chargers (2-4) @ Tennessee Titans (2-4)
The Ryan Tannehill era is officially underway in Tennessee. Tannehill will be leading Mike Vrabel's unit against a depleted Los Angeles Chargers roster. The former Dolphins quarterback will either be able to get the most out of the receivers that former starter Marcus Mariota couldn't or will be a victim to an underwhelming surrounding unit. Facing up against a defense that's missing a handful of important starters and losing confidence from it, this game will serve as a useful benchmark for where the rest of the Titans' offense is with more middling quarterback play. The point is all moot if the offensive line continues to give up sacks, so the Titans will have to be sure to keep L.A. honest through the matchup with bulldozer running back Derrick Henry. While Melvin Ingram is likely to miss another contest, replacement Uchenna Nwosu has been solid across from Joey Bosa as the only remaining defensive bright spots outside of standout cornerback Casey Heyward.
On the other side of the ball, the Chargers' lack of offensive success recently has been due to their offensive line's struggles. Phillip Rivers was able to connect with Keenan Allen early and often throughout the season, but it has been more difficult for the veteran quarterback to stay upright for enough time to find his receivers downfield. The line has resembled human turnstiles throughout their two most recent losses against Denver and Pittsburgh. In order for Rivers to get going, the line will have to keep Jurrell Casey away from their franchise QB and his stud running backs. The return of Hunter Henry will also be a big help to Anthony Lynn's ability to call plays, giving Rivers a more consistent secondary option behind Allen. With Allen likely drawing focus from Kevin Byard over the top, Rivers will benefit greatly from the return of his safety blanket.
Titans: 23, Chargers: 20
New Orleans Saints (5-1) @ Chicago Bears (3-2)
The Bears have been plagued by quarterbacking issues for a majority of the 2019 season despite their winning record through five games. Mitchell Trubisky and Chase Daniel have both been inconsistent in their aerial attacks and have been a big reason that Matt Nagy's offense hasn't seen the same success in year two. Now, Chase Daniel will have to face up against arguably the best defense in the league post-Week 2. Since Drew Brees' injury, the defense has picked up the production to offset the loss felt by their quarterback's absence. On Sunday, this defense will have an opportune matchup against a struggling offensive line and running game that couldn't find holes in the lesser Raiders' defense in Week 5. The only hope for the Bears' offense in this one is for Allen Robinson to make a few plays against New Orleans' secondary. Easier said than done, but Marshon Lattimore has not begun his third season with the same authority of his first two. Daniel's rapport with Robinson was impressive in their previous outing, so it wouldn't be a surprise for Chicago's backup quarterback to continue locking in his number one target.
Teddy Bridgewater has been unable to match the Saints' offensive production that they achieved with Brees at quarterback. That being said, he remains a safe option to play game-manager for Sean Payton's offense. Behind an elite offensive line featuring Ryan Ramcyzk and Terron Armstead at tackle, Bridgewater will be able to survive better than most quarterbacks that face a Khalil Mack-led front seven. The game plan for New Orleans will likely continue to feature Alvin Kamara and Michael Thomas. While the Bears' defensive front should provide some answers for Kamara, Michael Thomas has an opportunity to make his living underneath the safeties against Kyle Fuller and Prince Amukamara, who have been solid, but unspectacular throughout their first five games.
Saints: 18, Bears: 16
Baltimore Ravens (4-2) @ Seattle Seahawks (5-1)
Marlon Humphrey has himself a new running mate in the secondary while Jimmy Smith sits out due to injury. Marcus Peters will be able to match up capably against any secondary receiver in the league. His first test will be a familiar face from his tenure in Los Angeles. Russell Wilson will have to find his receivers downfield despite the new cornerback duo pairing with former teammate Earl Thomas. After a nearly-perfect six-game stretch, Wilson will look to continue his success despite the strong defensive backfield lining up against him. The loss of Kenny Young hurts on the inside, but this defensive front will have a solid matchup against Seattle's offensive line. Wilson will likely have to rely on the running game to break out in spite of their middling offensive line to keep the defense guessing. If not, Wilson could be susceptible to showing signs of weakness against the Ravens.
Lamar Jackson's challenge will be faced from behind a much stronger offensive line than the one blocking for his competition on Sunday. Jadeveon Clowney's rare ability to keep up with a quarterback as fast as Jackson will be rendered useless if he's caught on constant blocks from Ronnie Stanley and Orlando Brown Jr. Mark Andrews might not be able to function as the same security blanket for Jackson, given his tough matchup against the Seahawks' linebackers. The secondary is led by a promising young corner in Shaquill Griffin but lacks consistent cover-men outside of their number-one defensive back. Rookie receiver Marquise Brown will likely draw the matchup against Griffin if Brown can shake off an ankle injury and play in Week 7. While the secondary doesn't feature very much outside of Griffin, the same could be said for the Ravens for Brown and Andrews, making Brown's availability very important for Baltimore's chances in this one.
Ravens: 31, Seahawks: 26
Philadelphia Eagles (3-3) @ Dallas Cowboys (3-3)
The losses of Tyron Smith and La'El Collins has limited the capability of Dallas' offensive line. Since Smith originally left Week 3's tilt against Miami with a foot injury, Dak Prescott has been facing the heat from opposing defenses more. Double that with the absence of Collins in Week 6, this Cowboys line has to rely on Zack Martin and a recovering Travis Frederick to keep Dak and Zeke Elliot upright against a stout Eagles' front four. The linebacking unit behind Fletcher Cox in the trenches doesn't incite the same fear for Jason Garrett and Kellen Moore to play-call against, Orlando Scandrick has occupied the slot cornerback position for Philadelphia. Their outside cornerbacks are coming off of an atrocious week but will have a load taken off of their shoulders if Amari Cooper misses this game with a deep thigh bruise. Michael Gallup is a threat in his own right, though he might struggle to break free if safeties Michael Jenkins and Rodney McLeod are keeping tabs on him over the top.
Prescott was initially leading in the "Best NFC East Quarterback," race against Carson Wentz. However, the injury-related struggles on both offensive lines have left these two gunslingers on a more level playing field. Since then, Wentz has taken the lead, even coming off a loss in Week 6 in which he was overshadowed by Kirk Cousins. The return of Alshon Jeffery to the starting lineup has given Wentz a sense of security that he was initially missing without star left tackle and deep threat, Jason Peters and DeSean Jackson. While the Eagles' offensive line will have some difficulty dealing with Robert Quinn and Demarcus Lawrence on the outside, Wentz's escapability will help him find his number one receiver down the field. If Jeffery is taken away over the top by Byron Jones, then Zach Ertz becomes the X-factor for Doug Pederson's offense underneath. Running backs Jordan Howard and Miles Sanders might struggle to brush off a poor performance from a hurt offensive line the same way Zeke does, meaning Wentz will have to make Dallas' linebackers think pass early and often.
Eagles: 24, Cowboys: 21
New England Patriots (6-0) @ New York Jets (1-4)
New York finally showed signs of life in their first win of the season against the Cowboys. Sam Darnold's return from mono is the main catalyst for a resurgent offense showing up to play for Adam Gase. Their reward for getting their quarterback and their first win is a fun Monday night matchup against Bill Belichick's Patriots. New England's defensive unit has been able to dominate lesser units throughout the entire season. A Darnold-led offense contends with Ben Roethlisberger's Steelers for the best unit this defense has seen so far. That being said, the secondary that stopped the Super Bowl-winning quarterback in his tracks will at least be able to slow down the sophomore gunslinger and his targets at wide receiver. Robby Anderson and Jamison Crowder looked much better with their starting QB in tow, but the McCourty twins are paired with Johnathan Jones and Stefon Gilmore. Instead, Gase will likely have to rely on Bell to do some damage both on the ground on through the passing game. The Patriots' front seven is not much less vaunting than the defensive backs that roam behind them, especially with Jamie Collins returning to form in his second stint with the team. The offensive line will likely find themselves overwhelmed in dealing with such a strong unit, leaving Darnold to find short outs to his star running back.
Julian Edelman and Josh Gordon have favorable matchups in the secondary. Slot corner Brian Poole has been the only cornerback to perform at a starting level for this secondary. Luckily, Jamal Adams and Marcus Maye have been enjoying solid seasons at their respective safety spots. Brady has been efficient in his 20th season for New England, but will likely still be hesitant to use his arm to test this team deep. His receivers must follow James White's lead in making themselves available in the passing game. Unlike Darnold, Brady will at least be able to look forward to having time to throw on a majority of his passing plays due to his offensive line and the struggles of the competition facing them. Quinnen and Leonard Williams have been unable to establish themselves in the trenches so far in 2019. With C.J. Mosely likely sitting out at least another week due to injury, the linebacking unit simply does not have the talent to provide enough help in the passing game. Sophomore running back Sony Michel will likely find some holes for himself as well as he continues to get on track in his second season.
Patriots: 34, Jets: 20
About the Writer
Matt Quiros,
Born and raised in Brick Township, New Jersey, I developed my interest in writing through using it as a platform to share my opinions related to professional...