New Jersey Devils Rocky Start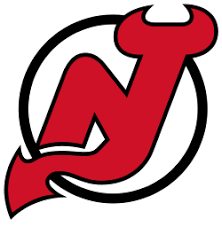 After a very promising off season with upgrading trades and free agent signings, the New Jersey Devils still remain win-less through the first six games.
It was a glorious stretch of days this past June for the Devils. The organization kicked things off landing the number one overall pick in the 2019 NHL Draft and selecting Jack Hughes, 18-year-old top prospect of the U.S. National Development Team. Less than 24 hours later, New Jersey pulled off a blockbuster trade with the Nashville Predators acquiring superstar defensemen P.K. Subban.
As the summer went on, the Devils continued to make more moves to get closer to contention in the Eastern Conference. The team signed free agent right wing Wayne Simmonds, the former Philadelphia Flyer. They also traded for Russian forward Nikita Gusev from the Vegas Golden Knights. After the stellar off-season they had everything should be okay…. right?
New Jersey entered Columbus Day with a record of 0-3-2. Two of the regulation losses being shut out twice and two of the overtime losses were blown leads in the third period. Opening night was arguably the worst having a 4-1 lead over the Winnipeg Jets at home and letting them tie the game at four with a little over seven minutes remaining. That one resulted in a frequent 5-4 shootout loss.
Monday afternoon's game at home against the Florida Panthers was very similar. The club had another 4-1 lead, this time in the second period, while allowing Florida to cut the lead to just 4-3 all in those 20 minutes. The Panthers went on to take over and win the game in regulation 6-4 scoring five unanswered goals. The Devils, who usually start out hot and then come back to earth to their mediocre selves, already have their backs against the wall with plenty of questions to answer.
New Jersey continues their pursuit of that elusive first win of the season Thursday night as they take on the cross-river rival New York Rangers at the Prudential Center.
About the Writer
Rob Greene, Staff Writer
I am a 21-year old sports and music fanatic from Brick Township NJ. I am a very polite and friendly person who respects all others no matter what. My dream...