New Coach for OCC Softball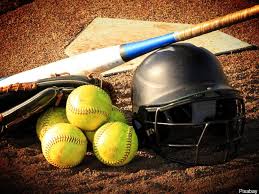 The Ocean County College Athletic Department has announced the hiring of Karen Strittmatter in the position of Head Coach of the OCC Vikings softball program.
Coach Karen joins OCC after many years of coaching softball at the collegiate, club and high school levels. She was previously the head coach at the University of the Sciences in Philadelphia, Bergen Community College, and Union County College. Karen also served as an assistant coach at Felician College, Fairleigh Dickinson University, Iona College, and most recently at East Stroudsburg University.
At the club level, Coach Karen started and managed the North Jersey Rangers 18U Gold team from 1996-2012. Additionally, she coached high school softball at Midland Park H.S. On the international level, Karen assisted Team Serbia at the World Softball games in Vancouver, Canada in 2016.
As a student,
Strittmatter
attended Seton Hall University, where she earned first team All-League and All-Region honors as a pitcher and shortstop. Prior to attending Seton Hall,
Karen
played at Bergen Community College, where she earned first team All-American status as a pitcher, and continued her education at SHU to obtain a bachelor's degree in Computer and Information Sciences.
Coach Karen and the Ocean County College Vikings softball team will begin play in the Spring season of 2020.