Displaced Homemakers Program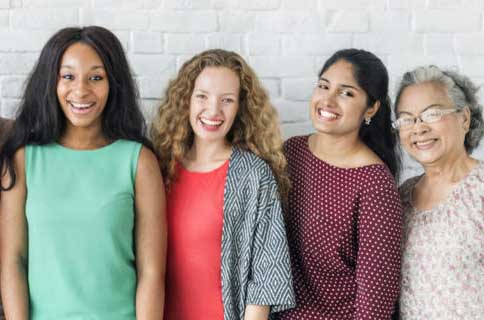 Have you recently experienced a major life transition from the loss of primary income because of separation, divorce, death, disability, or serious illness? Do you need assistance becoming economically self-sufficient? You may qualify for services from the Displaced Homemakers Program of Ocean County.
Ocean County College is the host site for the Displaced Homemakers Program of Ocean County, a comprehensive program that aims to provide support services to help individuals become gainfully employed following their time as homemakers. Since its inception in 2007, the Displaced Homemakers Program has served more than 2,000 clients.
The Displaced Homemakers Program provides comprehensive services, including pre-employment counseling and training; career, academic, and educational advising; information and referrals to community and social services; supportive counseling; personal, professional and life skills programs; and assistance with education and job placement.
Clients of this highly-regarded program have achieved personal, academic, and professional success in their lives, including completing short-term training through OCC's Office of Continuing and Professional Education – in allied health courses such as pharmacy technician, medical assistant, certified medication aid, EKG Certificate, and phlebotomist – while others have graduated from OCC, and some have obtained a baccalaureate degree.
2018-2019 highlights include:
Individuals in the program who graduated from a joint OCC and Rutgers University program, as well as those who earned bachelor's degrees via Kean-Ocean and from Richard Stockton University
A client's induction into the Phi Theta Kappa national honor society
Past program college graduates who are now giving back to their community by serving in various capacities: a high school teacher, administrators in family success centers, social workers, and nurses
Participation in the Displaced Homemaker Network of NJ's Legislative Reception in Trenton on Thursday, May 9, 2019, where one of the participants presented her story
And, during this funding year, the program offered 162 hours of free job readiness training and 220 hours of free computer skills training
For additional information on the Displaced Homemakers Program of Ocean County at OCC, call 732-255-0400, ext. 2297.