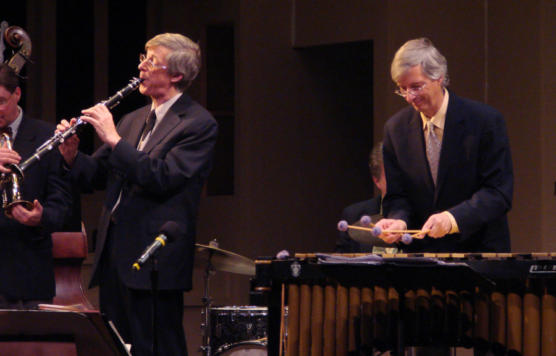 Ocean County College's Grunin Center presents "Jazz on a Sunday Afternoon" The Midiri Brothers on Sunday, May 5 at 3 p.m..
The Midiri Brothers, known for their musical fireworks and light-hearted banter, have long been a popular attraction at the Grunin Center. For this concert, they will pay tribute to two popular clarinetists of the swing era, Benny Goodman and Artie Shaw. The Midiris will perform timeless classics associated with each artist.
The New Jersey Jazz Society is a proud media sponsor of the Jazz on a Sunday Afternoon Series.
Tickets cost $24 for adults and $20 for seniors.
To purchase tickets, contact the Grunin Center at 732-255-0500 or visit grunincenter.org.