NFL Game Picks: Week 9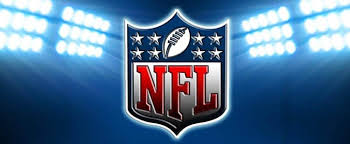 My record in Week 8 was my best all season, reaching 15-0. This extends my record to 80-40-1 and increases my overall win percentage on the 2019 NFL season from 61% to 66%. While it is unlikely to continue my perfect-streak into another week of NFL Game Picks, but might as well give it a shot. So without further adieu…
San Fransisco 49ers (7-0) @ Arizona Cardinals (3-4-1)
After a dip in production over the previous two weeks, the offense exploded behind a three-touchdown day by Tevin Coleman against Carolina in Week 8. The Niners now look to finish their perfect first half of the season with their offense rolling again. The Cardinals' defense has enjoyed having Patrick Peterson in their secondary for the past two games, despite allowing 31 to the Saints in their previous matchup. Jimmy Garappolo doesn't serve as the same threat to the defense as Drew Brees does, but this unit will have to do a better job of slowing down Coleman and Matt Breida than they did Latavius Murray.
Kyler Murray is tasked with what might be his toughest defensive test this season. San Fransisco decimated the Panthers' offensive line and look to get to prove second-overall pick Nick Bosa is the better player from the 2019 draft class. After picking up three sacks and an interception in his last matchup, Bosa is already well on his way to proving that. Murray's struggles will be amplified if David Johnson cannot suit up for this contest. Backup Chase Edmonds struggled to replicate his Week 7 production behind Arizona's inconsistent offensive line before picking up a hamstring injury that might keep him out of Thursday's contest as well.
49ers: 30, Cardinals: 16
Houston Texans (5-3) @ Jacksonville Jaguars (4-4)
With all four AFC South teams pulling out wins in Week 8, this divisional matchup becomes much more crucial to where all four teams place. Both the Texans and Jaguars have taken a step back defensively since losing their star players through trade. The absence of Jalen Ramsey is especially going to be felt in the second matchup between these teams this season. The secondary took advantage of Sam Darnold's offensive line serving as turnstiles to Jacksonville's pass rush, but will not be able to do the same against Houston's improved offensive line. The improved play from Duke Johnson and Carlos Hyde can be attributed to the line's development, as well. This unit's improvement will be put to the test against a dominant defensive front, but at least looks to fare better than the Jets did on Sunday.
Gardner Minshew's challenge against the Texans' defense is aided by J.J. Watt's season-ending injury. Without Watt and recently-traded pass rusher Jadaveon Clowney, Romeo Crennel's front seven becomes much less of a threat against Jacksonville's offensive line. The Jaguars' offensive line find themselves in a similar position to the Texans' developing front. The pairing of Cam Robinson and Andrew Norwell has improved Minshew's ability to stay in the pocket as the year progresses, and have opened a fair share of holes for third-year running back Leonard Fournette. Luckily for the Jaguars' offense, the two teams share similarities in the secondary as well. The Texans' defensive backfield has been largely imperfect as a unit, especially with Johnathan Joseph missing time through the first half of the year. With some of the big defensive names removed from the equation, expect a fair share of fireworks to contrast the 25 combined points from the two units in their Week 2 matchup.
Jaguars: 26, Texans: 24
Minnesota Vikings (6-2) @ Kansas City Chiefs (5-3)
Kirk Cousins has the Vikings rolling since their loss to the Bears in Week 5. Since then, Cousins has used the play-action optimally en route to a three-game win streak. However, the former Washington quarterback will have to prove that he can get it done against other contending teams as well if the Vikings have legitimate Super Bowl aspirations. Against the Chiefs' defense, Cousins has a good bet to keep his personal hot streak going. Steve Spagnuolo's defense possesses some talent that's worth keeping for the future, especially in their young secondary, but the unit as a whole has struggled throughout the first half of the season. Even if Adam Thielen is unable to play in this contest, the trio of Cousins, Dalvin Cook, and Stefon Diggs will be more than enough to keep up with Kansas City. The defensive front reaped havoc against a mediocre Broncos' front in Week 7 but missed injured defensive lineman Chris Jones more against the Packers in Week 8. If Jones cannot end his two-game absence, the defensive front's result against this middling offensive line will fall in between the Chiefs' past two defensive showings.
The Chiefs offense should be able to match the fireworks that the Vikings put up as long as Patrick Mahomes is ready to go for Sunday. He returns to a fully-healthy receiving corps and will be in a good matchup against Minnesota's declining secondary. Tyreek Hill and Sammy Watkins will be able to burn their matchups in Xavier Rhodes and Trae Waynes on the outside, even if Minnesota's potent linebackers and safeties can slow down tight end Travis Kelce and slot receiver Mecole Hardman. The best hope for Minnesota's defense to succeed against Andy Reid's offense is to attack the four left-most members of the offensive line. Every starter, besides right tackle Geoff Schwartz, has been inconsistent for Kansas City in 2019. With Mahomes beating a lengthy recovery schedule after dislocating his kneecap only ten days before Week 9's matchup, his mobility is sure to be limited, allowing for Minnesota to reap more benefits through their pass rush.
Chiefs: 31, Vikings: 27
New York Jets (1-6) @ Miami Dolphins (0-7)
Ryan Fitzpatrick and the Dolphins might have their best opportunity to pull out a win this season against a physically and emotionally depleted Jets unit. The secondary has received no help from their outside corners, Daryl Roberts and Trumaine Johnson, and will be challenged by a promising receiver trio of Preston Williams, Devante Parker, and Albert Wilson. Slot cornerback Brian Poole has lost some of the steam he picked up through his early-season tear against opposing slot receivers, but pairs well with safeties Jamal Adams and Marcus Maye. Adams will specifically find success against an awful offensive line that will struggle to pick up Gregg Williams' aggressive play-calling. The loss of Leonard Williams hurts the front seven, but the team wasn't getting consistent play from their now-former lineman anyway. Even with C.J. Mosely out for an extended period of time, New York won't feel the consequences as much against Fitzpatrick and the turnstiles in front of him.
On the other side of things, Sam Darnold will get a break from tough defensive matchups against his rebuilding rival. While the sophomore's struggles aren't likely to go away over the course of a week, even against the Dolphins, this defense simply does not have the talent to beat Darnold on their own. They will need some help from New York's similarly atrocious offensive line to make Darnold see ghosts for the third week straight. In preparation for this scenario, Adam Gase will need to get Le'Veon Bell producing more for this offense.
Jets: 23, Dolphins: 21
Washington Theismanns (1-7) @ Buffalo Bills (5-2)
Josh Allen might be facing up against a team that barely won their only game of the season against the Dolphins, but this matchup comes with more for Allen to be cautious of. Landon Collins has taken a step out of the limelight in order to allow Quinton Dunbar to shine as a shutdown cornerback. While the rest of the secondary isn't on the level of their two top defensive backs, the duo will go a long way to making the former Wyoming quarterback feel uncomfortable. John Brown will have to take advantage of any advantage he gets over Dunbar, especially deep down the field. However, the key for Washington to disrupt Allen's success at doing just enough for a Buffalo win is through their defensive line. If Washington's promising front four can get to Allen before he gets the chance to extend plays, then Buffalo will have to rely solely on their run game for success.
If Case Keenum proves to be unready to go for Week 9's matchup due to the concussion he suffered against Minnesota on Thursday night, then Dwayne Haskins might get his first start of the season. Haskins' struggles in limited attempts don't appear to inspire Washington's offense. Against the Bills vaunted defense, it will be too much to ask Haskins to lead this offense against Sean McDermott's unit with only Terry McLaurin to rely on. Edge rushers Jerry Hughes and Trent Murphy will find a lot of success against the opposing offensive line, even with the likely return of standout left tackle Trent Williams.
Bills: 26, Washington: 10
Indianapolis Colts (5-2) @ Pittsburgh Steelers (3-4)
Indianapolis' defense received a big boost in Week 8 with the return of safety Malik Hooker. Hooker's presence in the secondary will ensure that Mason Rudolph will be unable to find his receivers in stride downfield like he did on Monday night against the Dolphins. With Darius Leonard also returning to speed in the middle of the defense, the Colts get some relief to their injured unit. While Kemoko Turay remains gone with a season-ending injury, Justin Houston and this defensive line will be able to find some success against Pittsburgh's meh offensive line. The depth at cornerback remains compromised due to health as well, so while Hooker will have everything locked down over the top, Juju Smith-Schuster and co. will be able to get some opportunities with the ball in their hands.
The Colts' offense didn't fare as well as their defense did against the Broncos on Sunday. Jacoby Brissett will face up against a defensive line that remains potent despite the loss of Stephon Tuitt. Quenton Nelson and Anthony Castonzo have been a part of one of the league's best offensive lines this year but could prove susceptible to giving up some pressure to Pittsburgh. Cornerback Steven Nelson has emerged as a solid starting cornerback and will look to carry his momentum against T.Y. Hilton, who struggled to get open against Chris Harris. The rest of the secondary has not yet played up to the same standard, but luckily for them, neither has the rest of the Colts' receiving unit.
Steelers: 24, Colts: 18
Tennessee Titans (4-4) @ Carolina Panthers (4-3)
The focus of this Week 9 matchup should be on the trenches. Christian McCaffery will be faced with a big challenge in continuing his MVP campaign against what has been among the best defensive fronts in the league, especially since first-round pick Jeffery Simmons debuted for Matt Patricia's unit. The Panthers' offensive line has not been able to consistently block for McCaffery on the ground, partially due to Matt Paradis' struggles at the center position, leaving McCaffery's only guaranteed production to come through designed runs and passes coming his way via Kyle Allen. While Tennessee's secondary isn't quite up to par with their front seven, Allen will have his hands full with Kevin Byard and Adoree Jackson when throwing down the field as well.
Ryan Tannehill will likely half to match the production of Christian McCaffery and Kyler Allen in order to keep the Titans in this game. Rookie right guard Nate Davis has been atrocious on an otherwise solid offensive line and has directly hindered Derrick Henry in the running game. Against Luke Kuechly's Panthers, success on the ground is never a given. Despite giving up 232 yards on the ground to San Fransisco in Week 8, Tennessee's offensive line is not playing up to par with San Fransisco's unit to this point. Tannehill will instead have to look to his wide receivers Corey Davis and Tajae Sharpe to get this offense down the field. Easier said than done, though, as cornerbacks James Bradberry and Donte Jackson have been a solid pair when healthy.
Panthers: 20, Titans: 14
Chicago Bears (3-4) @ Philadelphia Eagles (4-4)
In this game between disappointing pre-season Super Bowl darlings, both secondaries will be looking to get things together. The Eagles benefitted from a confidence-boosting win against the Bills in which the secondary kept Josh Allen from continuing their struggles. Now, Mitchell Trubisky will have to deal with a suddenly pesky secondary that will look to prove former cornerback Orlando Scandrick's comments about the team wrong. The strength of this defense lies in the presence of Fletcher Cox and Brandon Graham along the defensive line. Chicago's offensive line has been doing Trubisky no favors in this rough year for their third-year quarterback, and will likely continue to contribute to their quarterback's issues throughout a poor matchup. Chicago will need Trubisky to capitalize on Philadelphia's mistakes in the secondary or rely on David Montgomery and Tarik Cohen to continue to find their stride in the backfield.
As for the other regressing defensive backfield, Chicago has seen some fall-off in the play of cornerback Kyle Fuller and Eddie Jackson. Pro Football Focus currently ranks fellow starters Prince Amukamara and Ha Ha Clinton-Dix higher than their more highly-regarded teammates. While this proves that the entirety of this starting secondary can hold their own, the story might be different against Carson Wentz in his efforts to get the ball to Alshon Jeffery and Zach Ertz. Chicago's run defense has been struggling due to some tackling issues from their linebackers, and provide an opportunity for Miles Sanders and Jordan Howard to keep it rolling on the ground for Doug Pederson's squad. With Jason Peters out, Khalil Mack also has an amazing opportunity to change the complexion of the game. Wentz can't get the ball to his receivers if rookie Andre Dillard gives way to Mack.
Eagles: 25, Bears: 20
Detroit Lions (3-3-1) @ Oakland Raiders (3-4)
The Raiders look to even their record versus NFC opponents for the season against the Lions, who have lost their defensive edge since a competitive loss to the Chiefs and their trading away of safety Quandre Diggs. Detroit almost allowed Daniel Jones and the Giants to come back against them at home in Week 8. Now, this same unit will have to account for a surprisingly potent trio of Derek Carr, Josh Jacobs, and Darren Waller. Waller and wide receiver Tyrell Williams are primed for big days, especially if star cornerback Darius Slay cannot play on Sunday. Jacobs faces a tougher challenge against a defensive line led by standout defenders Trey Flowers and Da'Shawn Hand. The injury to Damon Harrison has hurt this team's ability to run the ball though, and Jacobs has shown the ability to succeed against tough defenses in the past, including against Detroit's' rival in Chicago.
Luckily for the Lions, Matt Stafford won't be tasked with much of a challenge on offense for himself, either. While the loss of Kerryon Johnson brings this offense back to an all-too-familiar time in which Stafford can't rely on a consistent backfield partner, Oakland's front seven has not proven themselves capable of stopping the run on a consistent basis and are fresh off allowing  Carlos Hyde to balance out the offense for Deshaun Watson and the Texans a la four yards-per-carry. Even if a running back isn't able to establish themselves for Detroit, receivers Marvin Jones and Kenny Golladay are tasked with a similarly manageable matchup against Paul Guenther's secondary. This young defensive backfield is unlikely to catch a break with Stafford this week after being picked apart by Aaron Rodgers and Watson in back-to-back weeks.
Raiders: 33, Lions: 27 (OT)
Tampa Bay Buccaneers (2-5) @ Seattle Seahawks (6-2)
Shaq Barrett and the suddenly vaunting Buccaneers' front seven will have a chance to wreak havoc on Russell Wilson through Seattle's' weak offensive line. Wilson possesses some escapability for himself and has more than enough capability to escape the pocket. If Wilson can get the ball off against the constant pressure into Todd Bowles' young secondary, then the Seahawks will erupt on offense behind D.K. Metcalf and Tyler Lockett. The running game, however, will encounter a much more consistent counter. Ndukamong Suh and Vita Vea lurking in the trenches spells doom for running back Chris Carson unless this O-line can surprise a few people on Sunday.
Jameis Winston will also get a chance to surprise people for Week 9. Seattle's secondary will benefit from the presence of Quandre Diggs, but might not be enough to slow down Mike Evans and Chris Godwin on the outside. Shaquill Griffin has been promising against number one receivers so far this year, but he can't cover both of the standout receivers at once. Jadeveon Clowney and the front seven will also be tasked with a tough matchup against an improving O-line but should be able to put enough pressure on Winston and the running game to force the Bucs' quarterback into some bad decisions throughout the match.
Seahawks: 27, Buccaneers: 20
Green Bay Packers (7-1) @ Los Angeles Chargers (3-5)
Interim offensive coordinator Shane Steichen will get his first chance to guide Phillip Rivers through the onslaught coming his way by the means of Green Bay's front seven. Preston and Za'Darius Smith are set to wreak havoc on the edges despite Russell Okung's return to the left tackle position. The pressure will be on Rivers to find Keenan Allen and Hunter Henry down the field. While Green Bay's secondary has received a big boost from the play of Jaire Alexander and Darnell Savage, the unit has paled in comparison to the remainder of this defense in recent weeks. Receiving back Austin Ekeler will have his fair share of chances through the air as well if Allen and Henry draw the attention of Green Bay's top defensive backs.
Aaron Rodgers will have to deal with a similarly talented edge rush coming for him but has an offensive line that is better suited to limit what Joey Bosa and Melvin Ingram can do in the pocket. If Davante Adams misses another contest with his foot injury, Rodgers will have to rely on the backfield duo of Aaron Jones and Jamaal Williams to expose the interior of this defense. While the receiving corps definitely doesn't draw envy from anyone without Adams, Rodgers has proven more than capable of overcoming the absence of his favorite receiver through a quarter of the season.
Packers: 34, Chargers: 21
Cleveland Browns (2-5) @ Denver Broncos (2-6)
With the news of Joe Flacco's extended absence due to a neck injury, leaving Brandon Allen to take over in his place. The new starting quarterback for the Broncos will have to face up against a formidable Browns defense. While the secondary hasn't inspired much fear from opposing offenses, the Myles Garrett-led defensive front is set to run amok on Denver's middling offensive line. Without Emmanuel Sanders, the only reliable source of yardage will be coming from Courtland Sutton, especially if Phillip Lindsay and Royce Freeman can't get it done against this front seven.
Baker Mayfield has much more experience than his opposing quarterback but will be facing a similar challenge against a vaunted Broncos defense. Von Miller and Chris Harris stayed put at the trade deadline, leaving the same unit on the field that has found some answers since losing edge rusher Bradley Chubb to a season-ending knee injury. Odell Beckham and Jarvis Landry will have to get themselves open against Harris and the safety duo of Justin Simmons and Kareem Jackson over the top. Nick Chubb has shown an ability to overcome his offensive line's inconsistent performances throughout the first seven games and break some big runs; the Browns will likely be depending on Chubb to continue that trend in case of Mayfield's turnover issues continue on Sunday.
Browns: 19, Broncos: 9
New England Patriots (8-0) @ Baltimore Ravens (5-2)
New England's historic defense will face their toughest challenge of the season so far. After picking on the likes of Miami, Washington, and the New York teams throughout the first half of the season, Lamar Jackson presents the first quarterback that New England will face this season that has been playing at a Pro Bowl-level. While Jackson's improvement in the passing game has been paramount to Baltimore's success in his first full year as a starter, he similarly hasn't faced a defense that is of a similar caliber to Bill Belicheck's unit. If the league's best secondary can limit Jackson's receivers and force the sophomore to resort to running with the ball, New England's run defense is capable of managing a one-dimensional offense. Baltimore's offensive line is nothing to sneeze at, but Mark Ingram might be hard-pressed to find space against a front seven that has been reinvigorated by Jamie Collins' second tenure with the team.
Tom Brady has been able to ride his defense to comfortable wins throughout the first half of the 2019 season. However, the lack of protection surrounding Brady has been noticeable as well. The offensive line will be subject to giving up some plays in the trenches to this defensive front, leaving running backs Sony Michel and Rex Burkhead in a tough position to produce yards for themselves. While Ben Watson provided his quarterback with a security blanket, Brady will have to challenge Marlon Humphrey and Marcus Peters on the outside in order to get the ball downfield to his new option, Mohammed Sanu. If Brady can prove that there is no drop-off in his play despite reaching the age of 42, then he should be able to keep this offense's production level with that of the Patriots' defense.
Patriots: 28, Ravens: 26
Dallas Cowboys (4-3) @ New York Giants (2-6)
Daniel Jones will be tasked with handing the Cowboys their second loss in East Rutherford this season on Monday night. The combination of Danny Dimes and Saquon Barkley in New York's backfield showed glimpses of what fans should expect for the next decade, nearly completing a comeback against a solid Detroit Lions squad. While the presence of the newly acquired Michael Bennett will help Dallas' potential to apply pressure on both the passing and running games, Barkley looks like he hasn't missed a step after his three-game absence due to a high ankle sprain. Unfortunately for the Giants, Bennett will pair well with Robert Quinn and Demarcus Lawrence to force Jones into some bad decisions down the field. Jones has some solid targets in Golden Tate, Evan Engram, and emerging rookie Darius Slayton, who caught two touchdowns in Week 8, but Dallas has enough talent in the secondary to capitalize on the rookie quarterback's mistake.
Dak Prescott looked much more comfortable against the Eagles in Week 7, likely due to the returns of Tyron Smith and La'El Collins at the tackle positions. The extra protection that Prescott will receive this week will aid Prescott in his potential onslaught against New York's shoddy secondary. Dexter Lawrence and Dalvin Tomlinson gain a third trench-stuffer in Leonard Williams. The three will be this defense's best chance at limiting star running back Ezekiel Elliot and forcing Prescott into having too much on his plate. However, Smith and Collins' returns paired with the presence of Zack Martin on the inside allows for Dallas to deal with New York's stout defensive front better than most teams in the NFL.
Cowboys: 30, Giants: 20
About the Writer
Matt Quiros,
Born and raised in Brick Township, New Jersey, I developed my interest in writing through using it as a platform to share my opinions related to professional...