Hope Rises Concert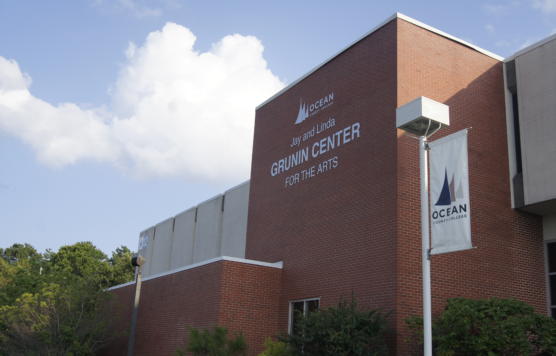 Hang on for a minute...we're trying to find some more stories you might like.
The Jay & Linda Grunin Center for the Arts at Ocean County College, in partnership with the HOPE Center and HOPE Sheds Light, is proud to present nationally-acclaimed vocalist Chris Pinnella, of the Trans-Siberian Orchestra, as he premieres "Illuminate" at 8 p.m. on Saturday, June 1, on the Grunin Center Main Stage.
The Hope Rises Concert – An Evening with Chris Pinnella will be an evening of powerhouse vocals accompanied by a 15-piece orchestra, as Pinnella sings stunning originals he arranged along with Broadway composer/music director Justin Hornback.
Songs in the set will vary, with the orchestra cranking on all cylinders. Thrill at the jazz/funk-inspired "Machine," Led Zeppelin's "Kashmir," and the Rolling Stones classic "No Expectations." Meanwhile, Pinnella's stripped-down version of Bruce Springsteen's "If I Should Fall Behind" begins a cappella, in four-part harmony, and features each of his three supremely talented back-up singers. His arrangement of Billy Joel's "And So It Goes," utilizing just a string quartet and voice, is haunting, while the singer's interpretation of the Leonard Cohen classic "Hallelujah" brings the audience to their feet. Expect to hear additional songs by The Beatles, Elton John, Coldplay, and more – in a way you've never heard them before.
Ticket prices for the VIP Reception/Meet & Greet (at 6:30 p.m. in the Grunin Center Gallery) and the concert are $100. Concert only tickets are $50.
To purchase tickets, contact the Grunin Center at 732-255-0500 or visit grunincenter.org.